When you are looking for cheap options for a safe complete mouth makeover, Ajijic in Mexico is leading the way for Americans. This beautiful Mexican lakeside destination is the perfect place for a holiday, but with lots of top-notch dental surgeries and dental prices that are on average 65% cheaper than back home in the USA, it is no wonder that so many people are visiting aboard to take advantage of the price differences. Here are 3 of the best dental clinics in Ajijic.
Odonto Clinick
When you are seeking out a safe complete mouth makeover, Ajijic has some amazing clinics such the Odonto Clinick . Ranked as the number-1 clinic by former patients, when you are seeking low-cost dental treatments for a fraction of the price back home, all performed to high international standards, this clinic is difficult to beat. With an international-style atmosphere, this clinic is very popular with Americans and Canadians travelling for their treatments.
Dr. Angelica Aldana Lema DDS Prosthodontics and Cosmetics Dentistry
The Dr. Angelica Aldana Lema DDS Prosthodontics and Cosmetics Dentistry clinic might be mouthful, but it will definitely be a mouthful of beautiful teeth! This clinic is widely known for its excellence in cosmetic dentistry and is located in the heart of the earth-shattering Sierra Madre mountain range. Utilizing the best new technology and treatments, this clinic offers exceptional value with world-class dental specialists and an English-speaking environment appealing to Americans and Canadians. If you want the best clinic in the Ajijic region, this clinic pretty much has it all!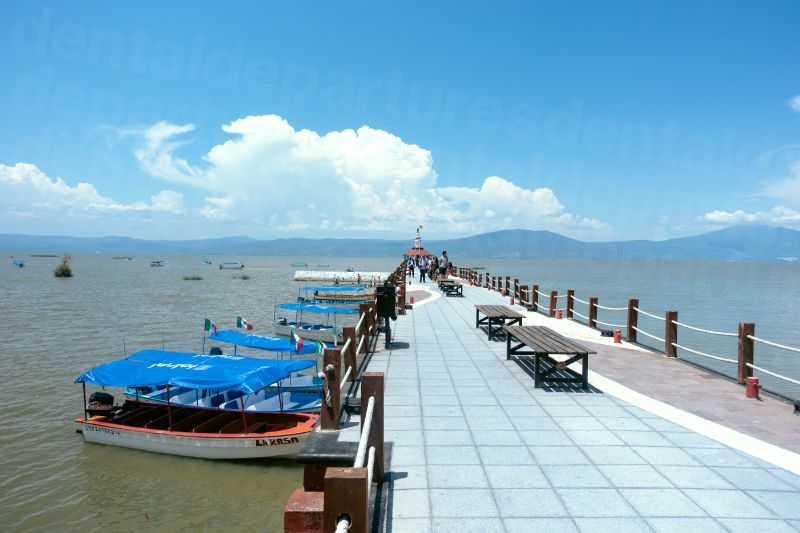 PerioDent Dental Clinic
When you want to take advantage of a safe complete mouth makeover, Ajijic has some of the most prestigious clinics in Mexico. Set in the perfect dental tourism location, the PerioDent Dental Clinic has staff that speak both English and Spanish, which appeals to patients from not only Canada and America, but also from as far as Europe. Merging science and art, this clinic is something a little special and unique. The best part about this clinic and those mentioned above is that they all adhere to high safety standards and have dental specialists that really do perform to American and European philosophies.
Finding Cheap Prices
Mexico is the home of low-cost dental treatments. Whether you are seeking all manner of mouth makeover treatments such as fillings, dental implants, crowns and bridges, these clinics has it all. Here is an example of the complete mouth makeover price for veneers in Mexico: US $ 500 (CAN $633; UK £382; Euro €436; Aus $640; NZ $682), compared to the prices in the US $1,245 (CAN $1,599; UK £932; Euro €1,108; Aus $1,623; NZ $1,667). The prices are 62% cheaper than in Canada and the USA.
When you are researching online to find a safe, complete mouth makeover, Ajijic dentists fit the bill. The environment is beautiful the clinics are modern and world-class, and the prices are so affordable. What is there not to like?