# 1 Prices
Look at the prices in the table below, which shows the average prices for full dentures in Puerto Vallarta compared to elsewhere in the world:
US $

CAN $

UK £

EUR €

AUS $

NZ $

Full Dentures price –

Home

1,800

2,400

1,400

1,600

2,300

2,500

Full Dentures price –

Puerto Vallarta

650

870

500

600

860

920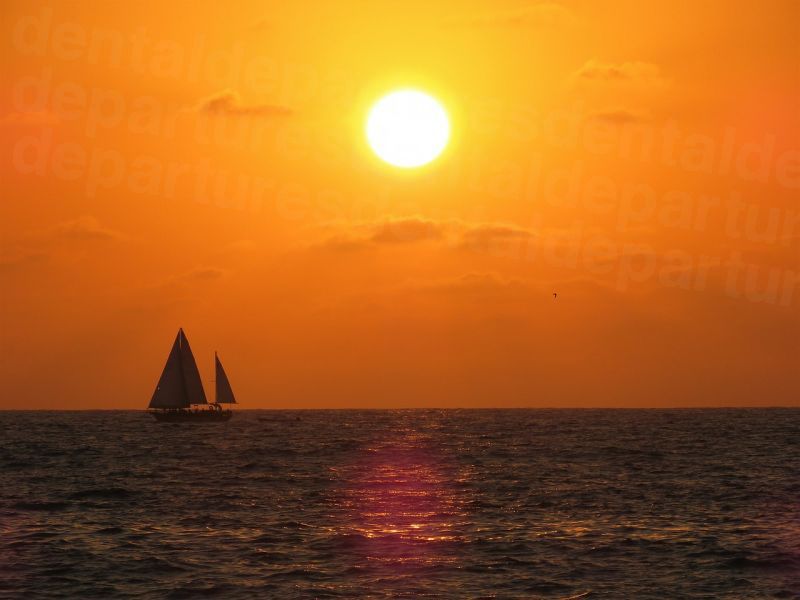 # 2 Fabulous Vacation Location
Puerto Vallarta is located in the beautiful state of Jalisco, in the Southwest of Mexico. Located on the coast, overlooking the Bay of Banderas (Bay of Flags), PV overlooks sparkling blue water lapping gently on dazzling white sand with a lush background of jungle-clad mountains. The town's picturesque, cobbled streets lead to a lively Malecon (seaside walk) with activities to suit all ages and abilities, like horseback riding, diving and boat trips.
The town has quite an artsy vibe and hosts the Historic Center Art Walk every Wednesday evening from 6-10 pm. It's in downtown (Centro) from November to May and is a leisurely stroll along the streets to participating galleries, where complimentary cocktails and snacks can be enjoyed along with the art. Throughout the year you are more than likely to find various festivals and shows, including the Flower & Garden Show in February, the Puerto Vallarta Regatta in March and the Oyster Festival in April.
Once the sets the activities don't stop. You can dance until dawn at pumping clubs, enjoy quirky bars and dine at stylish restaurants. It's a great place for a vacation and for dental tourists.
# 3 High Quality Care
Dental care in Mexico for international patients is generally of excellent quality and Puerto Vallarta dentists who provide global dental services are no different. While dentistry in Mexico suffered bad press in the past for shoddy, largely unregulated dental care, that is a long way from the services you see now. In fact, more than 600,000 Americans and Canadians now travel to Mexico every year, to quality dental clinics all over the country.
Dental tourism is a one of Mexico's success stories. Established tourist locations, like Puerto Vallarta, have capitalized on the tourism amenities they already provide – accommodation, restaurants, attractions – to entice dental patients from overseas with lower cost dentistry. While cost is the biggest draw, the standard of care is also of paramount importance. Thus, dentists who are serious about attracting international patients have worked hard to demonstrate their proficiency: they speak English; many have American Dental Association (ADA) memberships. Their clinics are modern, hygienic and adhere to international standards like the International Standards Organization (ISO).
Dental Departures' clinics have all been background-checked by us to confirm qualifications and professional memberships. We also include clinic photos, prices and patient testimonials on each listing so you can get an overall picture of each clinic and dentist, making it easy for you to choose.
Bellow is a sampling of our most popular clinics in Puerto Vallarta offering dentures:
Ready to get your dentures in Puerto Vallarta? Book an appointment online today, or speak to our Customer Care Team who will be happy to help.