Dental implants are the most widely used treatment for replacing missing teeth. Modern implants have a similar look and feel to natural teeth. They help restore the function of your teeth and gums, and boost your dental health. However, the cost of dental implants in the UK can be prohibitive. The average cost of the treatment is £2,928 (€3,480). The leading dental clinics across the country may charge considerably more. Therefore, you might have to look abroad for inexpensive implants. Turkey may be best known as a country that spans two continents but it is also fast becoming a leading dental tourism destination in Europe.
However, the cost of the implants is not the only reason why people refrain from opting for the treatment. The main concern is that there are a number of myths about dental implants going around. Unless they are debunked, you will not be able to make an informed decision about getting inexpensive implants in Turkey. Make no mistake, Turkey is home to some world-class dental facilities, including the DENTAGLOBAL Dental Clinic, where you will find cutting-edge dental technology and equipment. But, if you are not convinced about the idea of getting implants, you will not be able to make the most of them.
To make things a tad easier for you, let's debunk some myths about dental implants:
"The Treatment Is Risky and Painful"
At the DENTAGLOBAL Dental Clinic, and the other leading dental clinics in Turkey , you get access to highly experienced and qualified dental surgeons. They have the expertise and experience to perform the procedure safely, without posing any risk to your health and safety. You will receive a local anesthetic before the procedure while the recovery period is no longer than a day or two.
"Implants Are Expensive"
The whole idea of flying to Turkey for the treatment is that you can save some money. The price of implants at the leading clinics, including Necip Albayrak Dental Clinic, Clinique Dent Beaute, CTG DENTAL CARE, and Teras Dental Clinic, are more than 60% lower than the amount you would spend back in the UK. Hence, when you opt for inexpensive implants in Turkey, you don't have to worry about the cost of traveling and accommodation, because the savings will cover the expenses. Just to give you an idea, here's an overview of the cost of dental implants at the leading clinics in Turkey: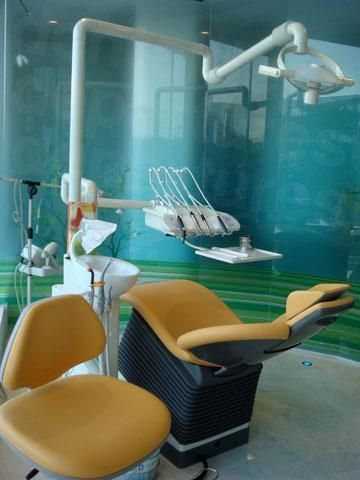 "Everyone Will Know You Got Implants"
Actually there is little chance that anyone will discover that you got implants unless you tell them. Implants look and feel natural, hence you don't have to worry about people finding out. You can flash your pearly whites with confidence without anyone suspecting that you have artificial teeth.
Now that these myths have been debunked, you can start searching for the best inexpensive implants. Turkey is the perfect destination for dental treatments if you want to save money while getting the best dental implants.