Cities such as Kuala Lumpur in Malaysia have long been fascinating holiday destinations in their own right. SE-Asian cities such as KL, Manila, Bangkok and Ho Chi Minh are now much-visited holiday locations. In the past few years, Asia has also become a hub for dental tourism holidays with some of the cheapest prices imaginable. Ever thought about visiting Asia for your dental treatments? Here are 3 reasons to book a holiday for dentistry, Kuala Lumpur , Malaysia.
#1 - World-Class Holiday Destination
If you have ever visited any of SE-Asia's major cities, you will already know that there is nothing like them in the world. The heady mix of sights, sounds, smells and hustle and bustle is simply palpable. In this day and age, visiting somewhere like Kuala Lumpur is easier than ever before, and if you are looking for affordable dentistry, Kuala Lumpur is a great option.
The city enjoys an English-speaking atmosphere and is extremely modern. Some might say that KL is the most modern city in the SE-Asia region outside of Singapore. The choice of 5-star hotels and resorts, top-notch eateries, and international-style infrastructure is what makes this city a real treat to visit.
#2 - International Dental Clinics
Kuala Lumpur has some of the best medical and dental treatments centers in the world, never mind about SE-Asia. At Dental Departures, we have listed all the best and most reliable dental practices in KL so you can make the most stress-free and educated choices. These clinics are ranked so high based on their modernity, treatments on offers, their high-standards and also by online reviews from former patients of each clinics.
If you want a guaranteed top-notch dental tourism holiday in KL, here are the most highly recommended dentistry options Kuala Lumpur has to offer: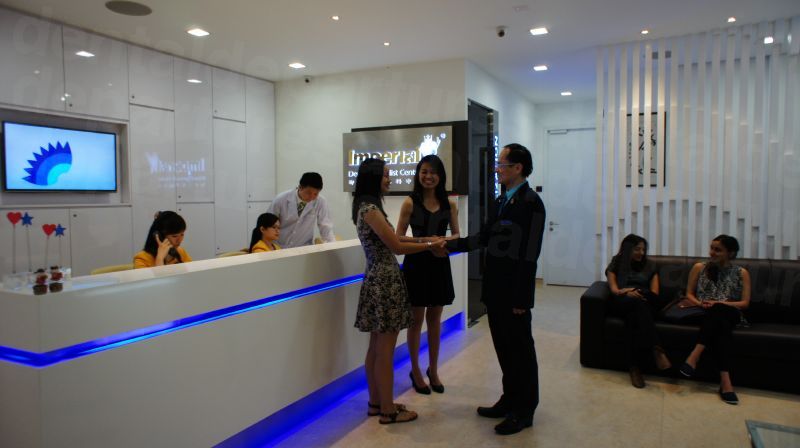 Proheal Dental Specialist Centre
#3 – Kuala Lumpur Prices
The main reason why people buy anything in this world is based on price. Simply put, the price for dental treatments in Malaysia is earth-shatteringly cheaper than in the USA, Europe, United Kingdom, Australia or New Zealand.
Prices for dentures alone in Malaysia are over 80% cheaper than back home. The prices for dental fillings and root canals are also over 80% cheaper. If you take a look at prices across the board, on average, the treatments in Malaysia are over 70% cheaper than in the Western world.
Here is an example of the prices for dental veneers in Malaysia:
US $ 500 (CAN $633; UK £382; Euro €436; Aus $640; NZ $682),
compared to the prices in the US $1,245 (CAN $1,599; UK £932; Euro €1,108; Aus $1,623; NZ $1,667).
These massive savings have been propelling the dental tourism industry across Asia over the past 5 years.
If you are looking for one of the cheapest places in the world for high-quality dentistry, Kuala Lumpur in Malaysia is now the place to visit. Take advantage of the prices while they are still so low, because prices are like helium – they only go up!