In the beautiful Spanish port city of Malaga, dentists offer a comforting combination of low prices and high quality. Every year, the sky-high prices of dental care in the UK drives thousands of Brits to destinations like Malaga for affordable dentistry. Let's take a closer look at four of the best dental clinics in Malaga by reviews from our existing patients:
Prominent implantology expert and alumnus of Sweden's University of Goteburg, Dr. Eduardo Crooke is a director at this clinic. Situated on the Spanish Costa del Sol, the clinic is run by a multilingual team of dental specialists across various fields including endodontics, orthodontics and prosthodontics. A dental implant at Crooke & Laguna Malaga costs around £1,086 (€1,220).
Under the leadership of Dr Cristina Gutierrez Linero and Dr Cesar Lopez Rodriguez, this clinic provides first-rate dental services via a multidisciplinary approach to dental care. Focusing on minimally invasive procedures, quality biomaterials and effective pain control, the clinic provide outstanding dental solutions to dental tourists from all over the globe. You can get a dental implant at Vasaldora Clinica Dental for as little as £1,088 (€1,222).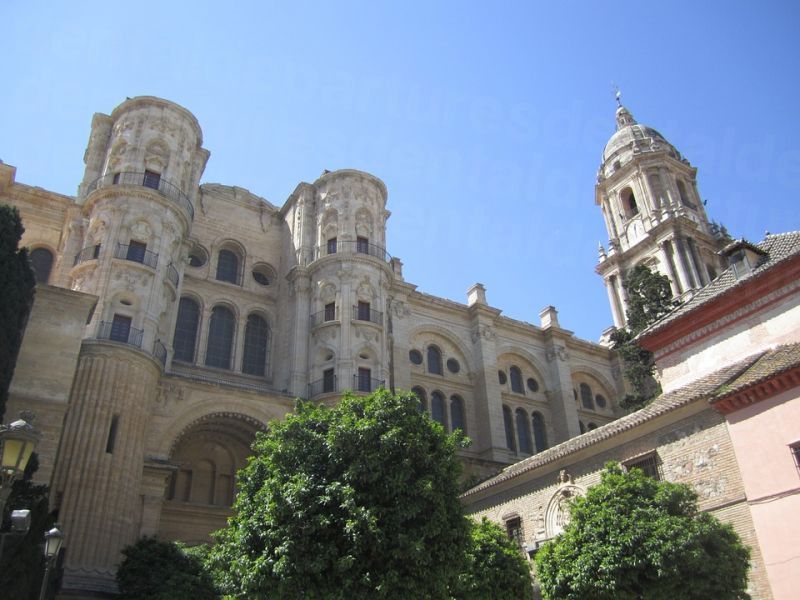 Another stellar clinic owned by Dr. Eduardo Crooke, this clinic welcomes international patients. Combining the latest dental technology and techniques to transform smiles, Clinica Dental Crooke is a top choice for Brits. Dental implants at Clinica Dental Crooke - Marbella cost just £1,086 (€1,220).
Clinica Dental Soriano
This clinic defines its goal as "to provide our patients a beautiful smile and healthy mouth". They offer a wide range of general and advanced dental services, working out of a small yet modern clinic, focusing on providing a personal touch. Dr. Leonard Pelzer, a graduate of the University of Utrecht in the Netherlands, leads the clinic. Keeping abreast of the latest cutting-edge dental techniques and technologies, Dr. Pelzer is able to offer patients the best dental solutions currently available on the market. A dental implant at Clinica Dental Soriano here will cost you about £753 (€846).
Considering you have to pay around £3,000 (€3,372) in the UK for a dental implant, Malaga's clinics offer a pretty sweet deal. You will save money on every dental procedure. For instance, you can save over ten thousand pounds on an All-on-4® treatment concept by Nobel Biocare by undergoing the treatment in Malaga. The price difference will be more than enough to fund your travel, accommodation and some fun vacation expenses. On average, the three-hour London to Malaga flight costs £160 (€179), with three-star and five-star hotels costing around £120 (€134) and £453 (€506) per night respectively.
The best part about visiting Malaga's dentists is that the price difference does not come at the cost of lower quality. Dentists in Malaga are among the most professional and committed in the industry. It is important to know that the prices are lower in Malaga due to the lower operating costs and lower cost of living in Spain compared to the UK.
So, even the best dentists Malaga has to offer deliver quality dentistry for a fraction of their counterparts in cities like London, Birmingham and Manchester. And since Spain is part of the EU, Spanish dentists are regulated by the same EU authorities as their British counterparts.
Granted, there may be some clinics in Malaga that are not up to the mark. This is where Dental Departures comes in. Our team conducts a thorough screening of every clinic before we include them in our listing. From personally visiting each clinic, to verifying malpractice and criminal records, we do it all. We verify dentist qualifications and dental association memberships to ensure that everything is legitimate, and we also publish authentic patient reviews from actual people who have visited these clinics. If you want, we can connect you to these past patients as their testimonials and advice could help you plan your dental holiday to Malaga.
To find out more about our quality-checked Malaga dentists, get in touch with a member of our Customer Care Team today. They can help you to get personalized quotes and compare prices and, if you book through us, you'll also get warranties on all your dental work and any materials that are used during your treatment.