Where can patients find 4 great clinics in Hungary for dental implants?
One of the best-known dental tourism destinations in the world is Hungary. Hungary dentists are providing European patients with top quality dental treatments. They offer a variety of services in dentistry including dental implants. Being one of the capital destinations in dental tourism, particularly in dental implants, a question arises, "Where can a patient locate 4 great clinics in Hungary for dental implants?"
To begin with, dental implants basically have three stages: fitting the implant, fitting the abutment and attaching the crown. A dental implant is a surgical procedure inserting an artificial tooth root that is placed into a patient's jaw to hold a replacement tooth or bridge. The dentist will securely fit it to provide an identical match to the rest of the natural teeth.
Access Smile Dental Clinic is an established dental clinic that offers its patients the highest possible quality dental services in all areas of dentistry. They have state-of-the-art equipment and a well-trained and educated team of dentists prepared to meet the patient's expectations and dental health needs. Access Smile offers various surgical operations including dental implants. They guarantee that while you avail their excellent dental treatments, you will be in a caring atmosphere feeling relaxed and have a painless procedure.
Flydent Fogaszati Kft follows a thorough approach in dental care that starts with a preliminary examination and consultation and ending with individualized treatments. They have a team of experts specializing in all areas of dentistry such as implants, oral and maxillofacial surgery. Moreover, Flydent Fogaszati Kft offers assistance to their foreign visitors with all aspects of their trip including accommodation and transport.
Specializing in advanced restorative treatments, TriDent Budapest Cosmetic & Family Dentistry was established to restore your smile through their affordable but quality dental treatments. Their services consist of implants, radiosurgery, crowns, bridges and fillings. As a family business, TriDent Budapest Cosmetic & Family Dentistry aims to provide high quality dental services to both local and foreign patients. The clinic use highly advanced and the latest equipment in dentistry which are facilitated and operated by their highly-skilled and trained staff. They offer free consultations and special rates for local accommodation.
Every year, Batorfi Dental treats thousands of patients from across the world. Since their establishment in 1992, they have been providing an average of 150 to 200 dental implants a month. With their highly skilled staff the success rate of perfect dental implant ranges from 97% to 98%. This is proof that they are one of the top clinics delivering excellent dental health care.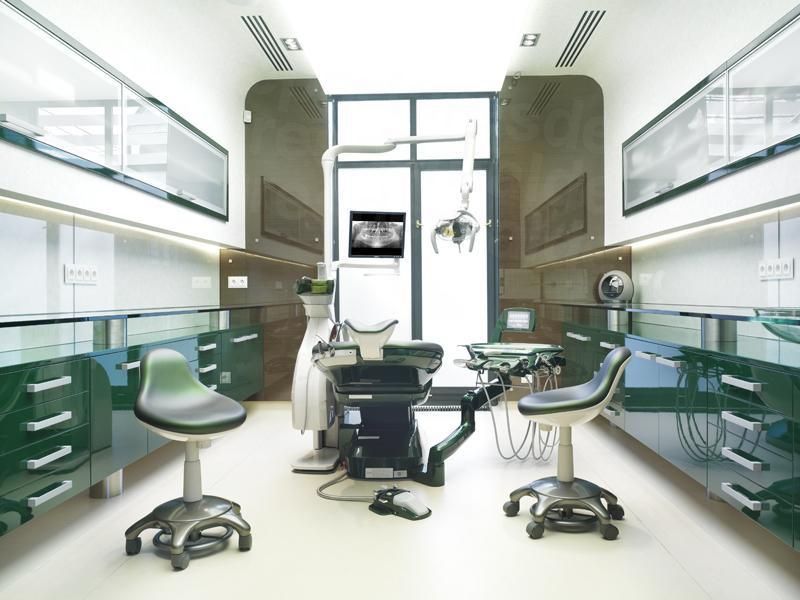 If you are looking for the best doctors and clinics to solve any of your dental concerns, we at Dental Departures can assist you. All the doctors and clinics we suggest are pre-screened. They have received extensive dental training and are on par with their Western counterparts.
Hungary's world-class facilities provide an exceptional experience for a patient in dental care. These 4 great clinics in Hungary for dental implants will offer patients nothing but outstanding services while you spend leisure time before, during and after your treatment in this beautiful country.