In Puerto Vallarta, it's possible to save at least 65% on your dental work, including crowns, while enjoying a fab holiday by the Mexican coastline.
If you are looking for options, here are 5 of the best dental clinics for crowns in Puerto Vallarta, which is also known as simply "PV".
UNIDENT Dr. Benjamin Valle
Dr. Benjamin Valle's UNIDENT clinic is only one of the highest-ranked clinics in the region, located in the heart of beautiful Puerto Vallarta, just by the Marina. They use state-of-the-art x-ray equipment and are the perfect option for those seeking reconstructive work such as crowns or dental implants. As well as dental crowns, dentists here specialize in endodontics, orthodontics, periodontics, implantology, prosthodontics, cosmetic dentistry, oral surgery and pediatric dentistry.
PV Smile Clinic
For a trusted dental clinic in Puerto Vallarta that merges the best choice of treatments with a price that's right, PV Smile Clinic and their experienced team of dentists should make your shortlist. The clinic was founded and is run by Dr. Noel Rivas, who has an impressive resume with over 30 years in the dental industry. They also offer free crown/bridge removal as well as an airport transfer on arrival.
Grupo Odontologico Integral - Puerto Vallarta
Grupo Odontologico Integral - Puerto Vallarta is known as one of the most trusted treatment centers in the region, offering some of the best dental crown treatment Puerto Vallarta has to offer. The clinic has been established for a decade and is widely known for its quality reconstructive dental work. With dental prices that are 70% lower than back home, this is a clinic that attracts people from the four corners of the globe looking for affordable yet high-quality treatments.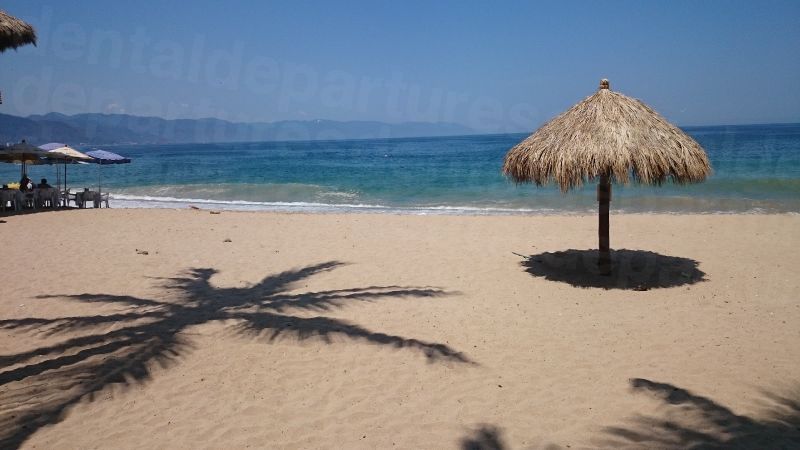 Smile Vallarta Clinic
Smile Vallarta has been a mainstay of the Puerto Vallarta dental scene for over 15-years, making smiles brighter and wider each year. With a modern interior, a friendly atmosphere and a central location close to all the amenities that make this part of the world an amazing holiday location, this is a very reliable dental clinic. With staff speaking both Spanish and English, this clinic appeals to a wide range of patients, particularly those on vacation from North America and Europe.
International Dental Center PV
International Dental Center PV is situated close to the Pacific Ocean and is the perfect option for those traveling to Puerto Vallarta for a vacation. The savings you can make at this clinic are between 50% to 70% for all manner of treatments. They specialize in reconstructive work, so if you seek crowns, bridges or dental implants, this is a reliable clinic of choice.
Getting Started with Dental Departures
If you are looking for the best dental clinics for crowns in Puerto Vallarta, browse through our listings and compare prices.
Once you're ready to make an appointment, get in touch with the Dental Departures Customer Care Team who can guide you through the process.
Sources:
Puerto Vallarta: Get this Mexican beach to yourself. CNN Travel. 14 February 2018. https://edition.cnn.com/travel/article/puerto-vallarta-things-to-do/index.html
Dental Crowns. WebMD. 9 October 2019. https://www.webmd.com/oral-health/guide/dental-crowns
Care for your dental implants. TePe. Website accessed: 16 November 2020. https://www.tepe.com/uk/tips-and-advice/your-teeth/implant-care