Dental veneers are thin shells that can alter the shape of a tooth. With these, cosmetic dentists can fashion a new and perfectly-shaped smile in couple of days. A veneer can be made out of composite or ceramic porcelain. The former is less expensive than the latter. Dental veneers are used on chipped, crooked, worn and cracked teeth. In addition, they are also used to treat severely stained teeth and to close the gaps between teeth.
From our experience at Dental Departures, working with cosmetic dentists in Phuket brings so much gratitude and pride. They have received extensive dental training, just like their Western counterparts. The way they deliver their treatments are exceptional. What is more interesting is that some of the clinics where they work offer a no worries warranty such as the one currently available at Dent Central Clinic . These will absolutely give patients some peace of mind while visiting their dentists in Phuket.
We recommend Phuket for your dental veneers simply because you can save more than 70% on the prices you'd pay at home. So, what will you do with the extra money you have saved? You can spend a vacation in one of the finest beach destinations in the world. Boat trips are available to other islands such as the famous Phi Phi islands or jus around in the mystical Phang Nga bay.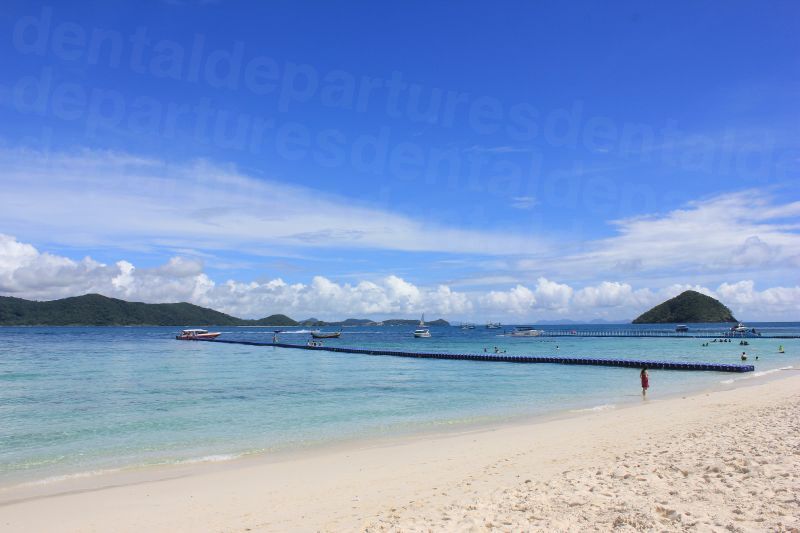 See and compare the considerable difference of the prices for veneers that our Dental Departures staff has compiled.
PROCEDURE

US$

NZD$

AUD$

COMPARISON

COMPOSITE VENEER

$ 1,245.00

$ 1,721.00

$ 1,401.00

INTERNATIONAL

$ 128.00

$ 177.00

$ 160.00

PHUKET

10.30%

10.30%

11.40%

% PATIENTS PAY

ZIRCONIA VENEER

$2,500.00

$3,455.00

$3,131.00

INTERNATIONAL

$280.00

$388.00

$350.00

PHUKET

11.20%

11.20%

11.20%

% PATIENTS PAY
Look at these top dental clinics in Phuket offering affordable dental care in the area.
1. DDS Dental Clinic opened its doors in 1988. They are specialists in using the high-tech equipment and modern technology. This includes Global Surgical microscopes.
2. The name Pearl Dental Clinic itself signifies being close to the beaches of Phuket. If you want to avoid staggering costs for your dental care treatment, Pearl Dental Clinic is the real deal for you.
3. Discover high quality and affordable dental treatments at Dent Central Clinic . This facility offers comfort and tranquility by having bright and airy premises. The clinic is home to the latest treatments and techniques performed by a highly-skilled team. Check out the no worries warranty currently offered at this facility.
4. The Dentist Studio is a five star clinic situated in Phuket. Its cosmetic dentists and staff provide optimum dental care using the highest quality materials so that patients can enjoy long-lasting results.
5. Lastly, DENTALJOY PHUKET is a proud member of the Dental Council of Thailand. It complies with international standards and adheres to sterilization procedures in order to ensure delivering maximum quality of oral care treatments.
So here you go: five of the best clinics with affordable veneers prices in Phuket. What are you waiting for? Book an appointment now and we shall welcome you to the world of healthy and beautiful smiles!