You can find the best clinics and prices Cabo San Lucas has to offer if you know where to look. Thousands of people from the US and Canada head south to Mexico to avoid the outrageous dental bills in their hometowns. You too can save thousands of dollars on your full-arch procedure if you travel to Cabo San Lucas. Here are the top five dental clinics in the city you should consider.
This clinic has been providing quality dental services in the peaceful city of Cabo San Lucas for over three decades. Ideally located at the tip of the Baja California peninsula, the clinic is headed by Dr. Jorge Arciga, who was one of the first dentists to start a dental practice in the city. A highly skilled and well-respected dentist, Dr. Arciga got his post-graduate degrees from the Canadian Dental Implant Institute as well as Instituto Mexicano de Implantologia after graduating from University Michoacana Dental College. Even today he prefers to do most of the procedures himself instead of just assigning you an assistant.
This clinic is part of the Dentistas Asociados group of dental clinics present in Cabo San Lucas. Here you can choose from a range of dental treatments to local as well as international patients. The clinic aims to make its patients more confident through its first-rate dental services. In addition to leveraging the latest dental technology, the clinic is proud of its trademark attention to detail and warm welcome.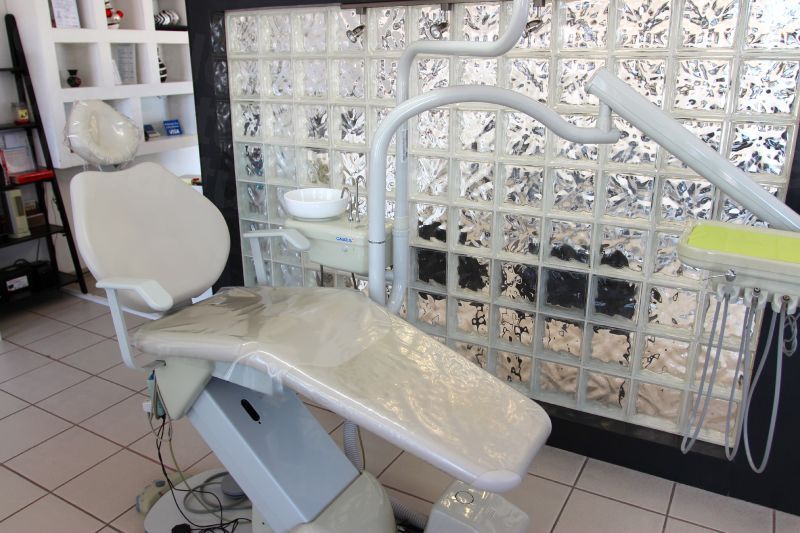 This is another clinic that's part of the Dentistas Asociados group of dental clinics. Ever since it opened its doors back in 2005, Dental Santa Fe has been attracting local and foreign patients with its winning combination of personal attention and state-of-the-art dental equipment.
Estetica Dental
The Estetica Dental clinic is led by Dr. Luis Javier Velazquez Mir, a specialist in cosmetic dentistry. The team Dr. Mir leads comprises of brilliant specialists in endodontics and orthodontics. You can get the best treatment at this clinic, at a fraction of the cost you would incur back home in the US or Canada.
Established in 2012, Dental Sunset offers world-class dental care at amazingly low prices compared to American and Canadian dental clinics. The clinic has convenient operating hours from 9 am to 8 pm from Monday through Friday and till 3 pm on Saturdays. So you have ample time to plan some fun activities in the city or plan your trip back home conveniently.
Price List
So how much can you hope to save on your full arch procedure at these top clinics? Let's take a look at the cost comparison:
Price in the US: USD $ 26,000
Price in Canada: CAD $ 33,431
Price in Cabo San Lucas: USD $10,000 and CAD $13,490
Now that you know about the dental clinics and prices Cabo San Lucas clinics have to offer, feel free to plan your dental trip with Dental Departures.