Using online reviews to find the best and cheapest dental implant options is a great way to ensure a quality services and a bargain deal. We have done all the hard graft for you by using dental implants reviews in Chiang Mai to find your some of the most affordable deals in Northern Thailand. Here are 5 highly-ranked dental clinics in Chiang Mai region for international patients and their implantology needs.
Dental 4 U
Dental 4 U is ranked very highly by former guests for being a clinic that merges affordable prices with high levels of expertise. Known as one of the premier dental clinics in all of Thailand, open from 8am to 9pm, 7 days per week, this clinic has a reputation for excellence that precedes itself. Perfect for international patients from across Australia and Europe.
Dental World Clinic
Coming in a high position due to positive dental implants reviews in Chiang Mai, Dental World Clinic is a popular place for both adults and children alike, making it the perfect clinic for families. They specialize in aesthetics and have some very unique treatments such as Zoom teeth whitening. If you are looking for a friendly customer-focused clinic, this is the one for you.
Kitcha Dental Clinic
When we talk about excellence and professionalism, not many can match the Kitcha Dental Clinic in Chiang Mai. One of the largest private dental clinics in the region, first established in 1981, this is a very prestigious practice that demands respect. If you are from Europe or Australia, go online to read the dental implants reviews in Chiang Mai that will cement this clinic as your first choice.
Chiangmai Ram Hospital(Dental)
The Chiangmai Ram Hospital(Dental), has a dental clinic that is very well known in the city for the way it deals with international clientele. With large offices and treatment rooms, alongside lots of professional staff, when you are seeking dental implants, this clinic is one of the most reliable at performing this treatment.
Elite Smile Dental Clinic - Chiang Mai
Specializing in oral surgery and implantology, the Elite Smile Dental Clinic is highly ranked via positive dental implants reviews in Chiang Mai. The clinic is modern, clean, and has a very welcoming atmosphere, especially towards foreign patents who visit here in their droves to take advantage of the low prices and quality treatments.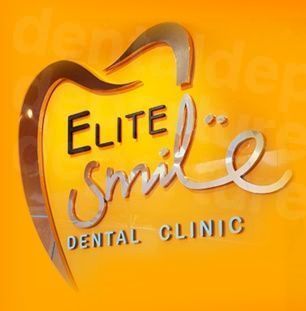 Dental Implant Prices
If you want to know more about the price of dental implants in Thailand, here is a list of what you can expect to pay: US $1,900 (CAN $2,468; UK £1,464; Euro €1,664; Aus $2,505; NZ $2,609), compared to the prices in the US $3,913 (CAN $5,026; UK £2,928; Euro €3,480; Aus $5,098; NZ $5,238).
Please take your time to view the 5 clinics that came out in the upper echelons due to their favorable dental implants reviews in Chiang Mai. Thailand is one of the most affordable places in the world for all manner of cosmetic, medical and dental treatments, so make sure you take advantage of these opportunities that are now on offer.