More Americans than ever are heading to Mexico to improve their teeth and oral health—what we are referring here to as a "smile makeover." The treatments involved can include everything from basic fillings, scaling and whitening to more complex work, such as All-on-4® treatment concept by Nobel Biocare that replaces an entire arch of teeth in one sitting.
Whatever your circumstances, for an affordable smile makeover in Mexico, check out these highly-recommended clinics. Booking with Dental Departures gives you the chance to save around 70% compared to those ever more unaffordable prices in the US.
#1 Sani Dental Group
Sani Dental Group is a collective brand composed of over 30 dental clinics across three different locations in Mexico. This branch is located in Los Algodones, the perfect place to save up to 70% on a smile makeover in Mexico. With a dedicated team of experts in every sector of dentistry, this really is a one-stop-shop of dental excellence.
If you are based in North America, particularly in California or Arizona, Sani Dental Group is easy to reach. In fact, some patients even park on the US side of the border and walk across to what has become known as "Molar City" to their appointment.
#2 Clinica de Ortodoncia & Estetica Dental
Located just over the US-Mexico border at Calexico in California, Clinica de Ortodoncia & Estetica Dental has received thousands of glowing reviews from our past patients (you can click on the link to read them).
The team here is experienced in treating international patients, especially those looking to renovate their smiles with cosmetic and restorative treatments. Offering hygienic and contemporary facilities, they provide a comfortable environment and a range of specialists in implantology, orthodontics, endodontics, oral surgery and more.
#3 Sani Dental Group–Platinum
Sani Dental Group–Platinum is another great option for a smile makeover in Mexico for Americans and Canadians. Located in the world's dental capital just over the US-border at Los Algodones, this clinic combines an ultra-modern atmosphere with the precise dental treatments performed by highly-trained specialists.
Catering specifically to international patients, Sani Dental Group also offers a number of additional services such as free Wi-Fi, free oral examinations, hotel room deals and shuttles to and from the border—meaning you can simply park your car in Southern California and cross over into Mexico from there.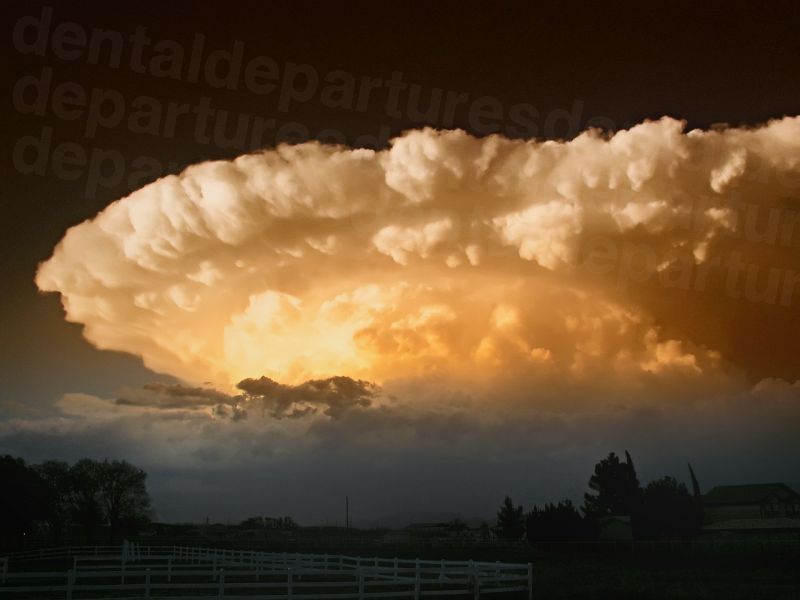 #4 CIRO Dental Clinic
The CIRO Dental is also located in the Mexican border town and dental capital of Los Algodones. With state-of-the-art equipment and technology, top-notch dental specialists trained to high standards speaking both Spanish and English, this international style clinic appeals to a wide range of Americans, Canadians and Europeans who seek affordability and quality.
#5 Simply Dental
As the name might suggest, Simply Dental is a no-nonsense dental clinic that merges first-rate services with low prices. Yet another clinic based in Algodones, this practice is close to the border, perfect for American patients who can drive in from Southern California or Arizona.
Delivering personal service tailor-made to your exact requirements, whether your smile makeover in Mexico requires general or cosmetic treatment, this clinic is one of the best-rated in the country.
How Do I Get Started?
Click through to any of the five clinics above to compare prices, photos, dentist profiles and reviews. Our full list of smile makeover dentists in Mexico can be found here.
Once you've found a clinic, use our site to book and we'll send you confirmation of your appointment. When booking through our site, you are covered by a cancellation policy that extends to 24 hours before your appointment, along with the Dental Departures Best Price Guarantee.
For assistance over the phone, contact our Customer Care Team for free.
Sources:
Los Algodones. Expedia. 2020. https://www.expedia.com/Los-Algodones.dx6158212
When is All-on-4 the best option? 5 factors to consider when creating your dental treatment plan. Dentistry IQ. 1 November 2017. https://www.dentistryiq.com/dentistry/implantology/article/16365915/when-is-allon4-the-best-option-5-factors-to-consider-when-creating-your-dental-treatment-plan
Neumann, Janice. A dental visit can cost you, but a delay can hurt your teeth and budget even more. Washington Post. 2 December 2017. https://www.washingtonpost.com/national/health-science/a-dental-visit-can-cost-you-but-a-delay-can-hurt-your-teeth-and-budget-even-more/2017/12/01/20bef8e8-c405-11e7-aae0-cb18a8c29c65_story.html