Are you researching how much dental veneers cost? In Kuta, you can undergo the treatment for around a third of the price that dentists in your home country are charging, which is a saving that is difficult to ignore.
If you're dissatisfied with either the length, shape, size or colour of your teeth, then dental veneers could be just what you need. Veneers are thin shells of tooth-colored material, fabricated to each patient's specific requirements, that can remedy a variety dental issues, such as irregularly shaped teeth, chips and minor cracks, discoloration, small gaps or mild misalignment of the teeth.
Here are 5 reasons why you should consider getting your dental veneers in Kuta :
1. Location/Accessibility
Conveniently located to the north of Western Australia in the Indian Ocean, Kuta is a district in southern Bali, an Indonesian island province that is part of the Lesser Sunda Islands.
Flights from Sydney take around 6 hours and touch down at the Ngurah Rai International Airport, just a 15-minute taxi journey from Kuta. And, what's more, nationals from many countries, including Australia, New Zealand, the United States and Europe, are eligible for a free 30-day visa.
2. Quality
Many of the facilities and dentists in Kuta adhere to the same international standards as your dental provider back home. Qualifications and training are becoming increasingly standardized throughout the world, and many dentists based in Kuta have studied and trained abroad, gaining internationally recognised professional memberships and qualifications.
To attract lucrative foreign custom, there are state-of-the-art dental clinics, equipped with the latest dental technologies, offering the same level of service that is available in other countries but for a fraction of the cost.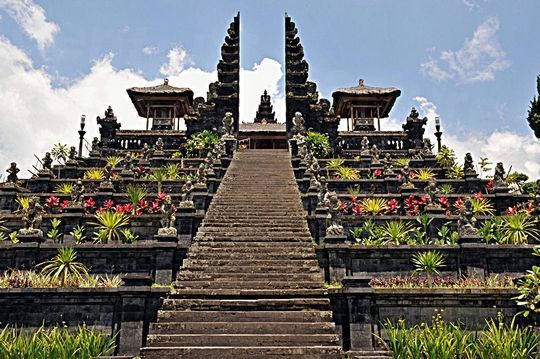 3. World-class Establishments
Dental veneer clinics and hospitals in Kuta offering outstanding services to international patients include:
Established for over 30 years, the clinic has its own in-house laboratory that can fabricate your dental veneers using the latest CEREC CAD CAM technology whilst you wait.
Ideally situated on Jalan Sunset Road, just a short walk from the beach front in Kuta, Arc provide high-tech dental veneer solutions at affordable prices.
A popular choice with international patients, Sunset Dental are dental tourism providers, assisting patients from abroad with treatment and other travel-related activities.
4. Cost
For dental veneers price, Kuta is hard to beat. With average savings of around 67%, this can equate, quite literally, to thousands of dollars. The following table compares prices in Kuta against the average fees being charged in other countries:
Country Domestic Cost Price in Kuta
Australia AUD $1,623 AUD $533
New Zealand NZD $1,790 NZD $587
United States USD $1,265 USD $415
Canada CAD $1,580 CAD $520
United Kingdom GBP £960 GBP £315
Europe EUR €1,070 EUR € 350
5. Vacation
Bali has long-been a popular destination for tourists and water sport enthusiasts from all over the world. Why not combine your dental work with an exotic foreign break? Kuta offers something for everyone, with local attractions that include:
The mola mola (giant sunfish) and manta rays of Nusa Penida
The USAT Liberty WW2 shipwreck
The Secret Garden of The Divine Mother
he Dream Museum Zone, and
The ancient Buddhist temple of Vihara
So, to book your treatment today, or to get a free quote on the current dental veneers cost in Kuta, contact a member of our Customer Care Team now!