If you are looking for affordability and high-quality in your root canal treatment, Thailand clinics are the place for you. Inexpensive and first-rate dental service is rare and should not be taken for granted. Therefore, if you are considering having a root canal procedure, Thailand should be the next flight you book.
To elaborate why, here are five reasons to consider Thailand for a root canal treatment:
Root canal treatments are insanely expensive in our local clinics
For major dental procedures such as the root canal, many people opt to go abroad to avail the more affordable alternatives in other countries, namely Thailand. For root canals, Thailand offers prices that are surprisingly inexpensive compared to the ones offered in local clinics in your country. You will save thousands with Thailand's root canal price—Thailand clinics recommended by us at Dental Departures guarantee that.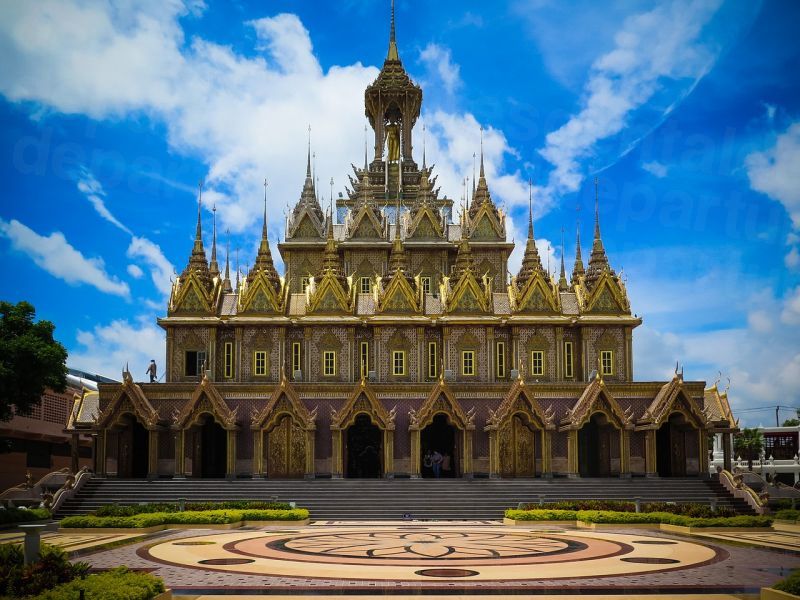 | | | |
| --- | --- | --- |
| ROOT CANAL | $ 1,187.00 VERSUS $ 250.00 Saving US $ 937.00 | USA |
| ANY TOOTH | $ 1,551.00 VERSUS $ 327.00 Saving AUD $ 1,224.00 | AUSTRALIA |
| | $ 1,720.00 VERSUS $ 362.00 Saving NZD $ 1,358.00 | NEW ZEALAND |
You save 79%
High-quality service and assurance is guaranteed with Dental Departures clinics
We offer patients a choice of three Dental Departures Global Patients' Choice Award Winners. If you have a root canal procedure at the Bangkok Smile Malo Clinic Sukhumvit Soi 5 branch or at Sea Smile Dental Clinic or at the BFC Dental Bangna , you are confident of excellence as well affordability. These clinics have undergone meticulous research and background checks; they have been verified of their professional credentials and hygiene practices. As a result, with your root canal treatment, you will have exquisite service as well security.
The accommodation for your vacation is nothing to worry about!
Lodging in Thailand is incredibly affordable. There are plenty of hotels and inns in any city you choose; Thailand welcomes tourists with open arms. With us at Dental Departures by your side, you will get the most with the deals we offer.
The root canal procedures in Thailand are just as high-quality as any high-end clinics out there
The root canal procedure in either of the said clinics is up to par to any high-end clinic in your countries. Root canal treatment is a surgical procedure that cures the infected tooth due to decay. The root canal involves the drilling of the tooth to create an access hole for the dentist to be able to remove debris, pulp and nerve endings that cause the intense pain around the tooth. Then, it is cleaned thoroughly, sealed and polished.
These exclusive promotions will cut down costs even further:
Bangkok Smile Malo Clinic Sukhumvit Soi 5 branch
Smile Republic Dental Clinic Free Shuttle

Australian Veterans

New Zealand Veterans
BFC Dental Bangna
Sea Smile Dental Clinic:
No Worries Warranty

Australian Veterans

New Zealand Veterans
All three facilities offer patients additional exclusive Dental Departures promotions:
Save BIG in Bangkok with Dental Departures' Exclusive Packages

Remembrance day 10% discount
We hope these five reasons will encourage your decision of where to get a root canal treatment. Thailand will help you save and can provide you a vacation you will appreciate—so come and book with us now at Dental Departures and pay only 21% of prevailing international prices!