You'll get the same quality of care in Medellin
The process of root canal in Medellin is the same as back home. Dentists in Medellin perform a thorough examination and asses your dental/medical condition. This involves taking of x-ray to check the size of the root canal. After removing the damaged nerve and pulp, your tooth will be restored using fillings or crowns. The dentist will determine the type of dental material that is best for you.
It's cheap to get a root canal in Medellin
Root canal treatment in Medellin is affordable. The price is lower than the US and Canada. Look at this price comparison.
Root Canal Price: Medellin vs. other countries
| | | | | | |
| --- | --- | --- | --- | --- | --- |
| | USD | CAD | GBP | AUD | NZD |
| Price in Medellin | USD $200 | CAD $270 | GBP 156 | AUD $265 | NZD $284 |
| Other countries | USD $1,350 | CAD $1,822 | GBP 1,054 | AUD $1,790 | NZD $1,920 |
Getting a treatment in Medellin will save you more than 70% on your dental costs. That's a big slash on your treatment!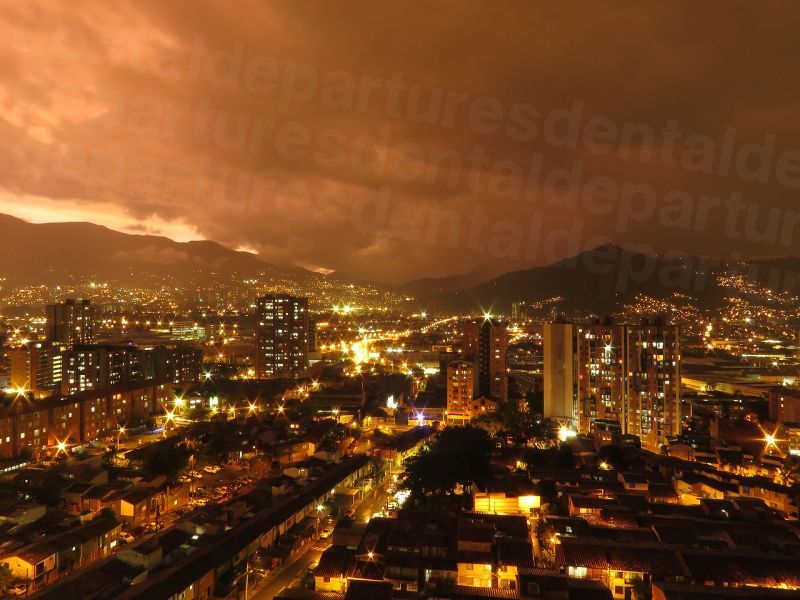 You will find modern clinics in Medellin
Clinics in Medellin are equipped with modern facilities. Some of them use a dental technology called Computer-aided design/Computer-aided manufacturing system (CAD/CAM) that produces crowns and other dental work in just one day. This benefits dental tourists like you who need immediate dental treatment. Here's the list of recommended clinics in Medellin that you can visit while on a holiday:
These clinics are verified by Dental Departures. We screen their facilities, dentists' qualifications, and their professional memberships to give you the best care. Aside from root canal therapy, the clinics in Medellin offer specialized treatments such as Orthodontics, Smile Design, and Dental Implants.
You'll be handled by dental specialists in Medellin
The treatments are handled by dentists who specialize in fields like Periodontics (gum treatment), Oral Surgery, and Dental Esthetics. Our list of dentists in Medellin includes a diplomate of the American Board of Periodontology. The dentists are well experienced in restoring your teeth with root canal treatment and other restorations. They can create a treatment plan based on your needs and budget. The dentists and dental staff are also trained in assisting patients from abroad.
Medellin has a temperate climate with many attractions
You'll enjoy the temperate climate and the tourist attractions in the City of Eternal Spring. Visit the Eco-tourism parks, museums, art galleries, and other sites. Our quality-checked clinics will help you with travel activities. They offer dental tourism where they assist international patients with treatment and travel. Avail of free transport services, hotel discounts, and more!
Getting a root canal in Medellin is the same as back home. You'll save your infected teeth without spending a lot. If you want to find a clinic that offers cheap root canal, Medellin top clinics will repair your teeth at a price lower than the US and Canada. View our quality-checked clinics in Medellin and book an appointment with our Customer Service Team.