Here are 5 reasons to get dental implants in George Town, Malaysia. Read on and you'll be surprised with the dental implants price in George Town.
1. Clinics George Town offer high-quality dental implants
Dental clinics in George Town offer high-quality dental implants. The implants are usually made of titanium, which is hygienic. These are covered with replacement teeth that are natural looking. The treatment is great for people who are looking for stable replacement teeth. You'll get the best care in George Town like in your home country.
2. The facilities are clean and modern
The dental clinics screened by Dental Departures are clean and modern. These clinics include Wong and Sim Dental Surgery , Neoh Dental Surgery , and Klinik Pergigian Rohani Gelugor . They are equipped with the latest technology in dentistry such as lasers and intraoral camera. In order to protect the patients, the clinics used digital x-rays that reduce radiation exposure. They also comply with strict sterilization process to give patients safe and effective treatment. Wong and Sim Dental Surgery follows the sterilization and infection guidelines based on World Health Organization (WHO).
3. You'll be handled by internationally certified dentists
Dentists in George Town are certified by organizations like the American Association of implant Dentistry (AAID), The Royal College of Surgeons of Edinburgh UK, and American Dental Association (ADA). They specialize in Oral Surgery, Restorative and Aesthetic Dentistry, Periodontology (gum treatment) and other fields. They are well experienced in restoring patients' teeth with dental implants, crowns, dentures, and other treatments.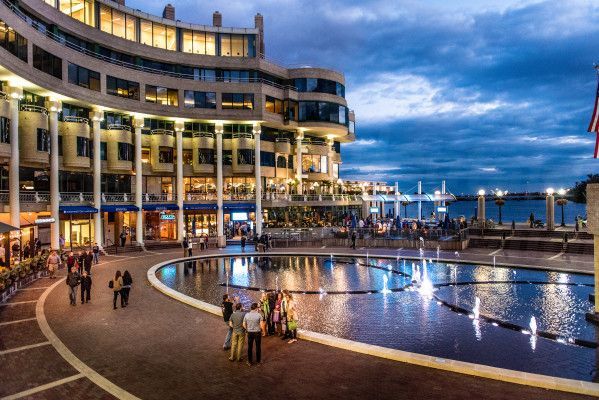 4. Cost of treatment is inexpensive (Dental implants Price: Georgetown vs. other countries)
The cost of treatment in George Town clinics is inexpensive compared to countries like Australia and New Zealand. Dental Implant (including abutment and standard crown in George Town is approximately AUD $2,128 (NZD $2,283; USD $1,605; CAD $2,166; GBP 1,253), which is lower compared to Australia that is AUD $5,170; (NZD $5,546; USD $3,900; CAD $5,264; GBP 3,045). Take note that the price depends on the number of teeth, the type material used, and other factors. Talk to the dentist about your concerns and they will create a plan based on your budget.
5. You'll enjoy the scenic attractions
George Town is declared as a UNESCO World Heritage Site. You'll see original colonial shop houses and other historical sites in this city. The colonial-era mansions are blended with modern structures and shopping malls. Visit Fort Cornwallis, which is a famous historical landmark. Checkout the Jubilee Clock Tower built in 1897 in honor of Queen Victoria's Diamond Jubilee. You can also try exciting activities in SIM Leisure Escape and of course, savor appetizing meals in George Town. Take snapshots of your newly restored teeth while roaming around the area.
George Town Clinics offer high quality dental implants and modern facilities with internationally certified dentists. The dental implants prices in George Town is inexpensive compared at home. Restoring your teeth with dental implants in George will give you big savings at the same time you'll enjoy the scenic attractions. Find a clinic in George Town for your implants and book an appointment with our Customer Service Team.