Are you thinking about topping off your vacation with quality dental implants? Mexico City and its clinics will optimize your holiday with their dental care service. What makes Mexico such a great place for dental implants, you enquire? We are glad you asked. Dental Departures gives you five great reasons to convince you to get dental implants in Mexico City while you spend time in this fabulous city.
Affordability in its fullest
In Mexico City, you can find one of the most inexpensive dental care services from North to South America. Dental implant surgery usually costs up to three to four thousand dollars in the U.S, however in Mexico City you will spend no more than a quarter of the charge compared to your home country. Below is a comparison for a Titanium Dental Implant including abutment and standard crown.
| | |
| --- | --- |
| USA | $3,900.00 VERSUS $1,090.00 Saving US$2,810.00 |
| AUSTRALIA | $5,132.00 VERSUS $1,434.00 Saving AUD$3,698.00 |
| CANADA | $4,960.00 VERSUS $ 1,386.00 Saving CAN$3,574.00 |
Clinics verified by Dental Departures guarantee quality and security
To get the best dental implant procedure available in Mexico, make sure you select from our Dental Departures Global Patients' Choice Award winning clinics:
These three clinics have undergone meticulous examinations and background checks related to their facilities, utilities, hygiene practices and hired professionals.
A cornucopia of promotions!
Benefit from the amazing promotions of Dental Departures' recommended clinics, to cut down costs further while you're in Mexico City!
KEMMClinic Mexico
FREE CONSULTATION !

Free Shuttle

No Worries Warranty - KemmClinic Mexico

Free Flight and Hotel !*
Ideal Dental Center
Shuttle promotion

5% off promotion

Hotel Promo

Canadian Veterans

Canadian Military 10% Discount

10% off for Elks Lodge members

US Military 10% Discount
Dr. Jaime Cohen Dental Clinic
FREE CONSULTATION!

Free Shuttle

Canadian Veterans

Canadian Military 10% Discount

10% off for Elks Lodge members

US Military 10% Discount
Quality dental implants in Mexico City
Dental implants involve the surgical insertion of a titanium post through the gum line and into the jawbone. The post enables the attachment of an abutment. This abutment allows the mounting of a false tooth or a crown.
The procedure for the dental implants can be narrowed down by three stages: the surgical insertion of the post, the attachment of the abutment, and finally the mounting of the false tooth or crown.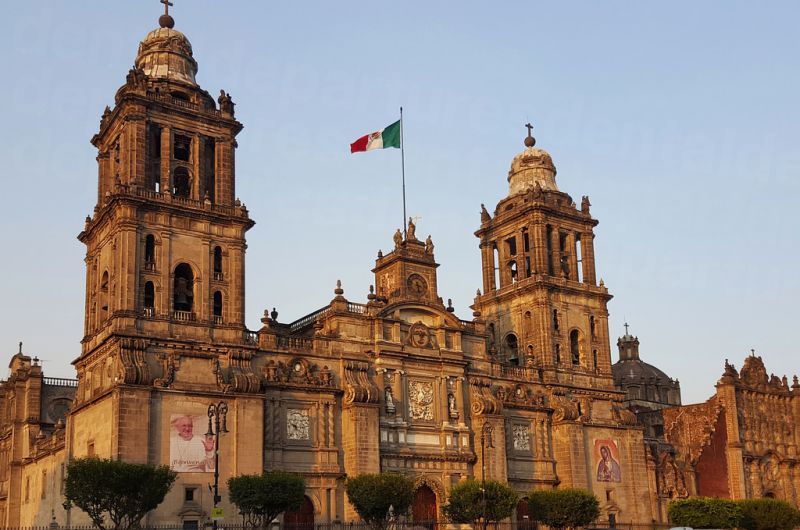 Mexico City as your holiday destination!
In Mexico City, you are able to witness a one of a kind ambiance Mexicans have to offer. You will experience a metropolitan holiday that is full of the exciting buzz of diverse activities of the city; culture, history, art, and entertainment—all of it here in Mexico City!
Therefore, have we convinced you about Mexico City's cost-effective dental implants? Remember, Mexico City has more to present than the entertaining urban scene—thus, book with us now at Dental Departures!