You can save a decent sum of money. For instance, the cost of teeth cleaning in Los Algodones is considerably lower than back home.
In the US and Canada, you might end up spending around USD $126 (CAD $154) on simple teeth cleaning. In comparison, you have to spend a fraction of that amount to get teeth cleaning in Los Algodones. However, you might wonder that you have to settle for an inferior quality because the price of the treatment is low. The reason the cost of teeth cleaning is low in Los Algodones is because a number of clinics offer the procedure, leading to a strong level of competition between them.
Plus, the cost of operating a dental clinic in Los Algodones, and Mexico in general, is lower than back home. Even the best clinics that offer teeth cleaning in Los Algodones are able to keep prices low thanks to these reasons. Here is an overview of the average cost of the procedure at the top clinics: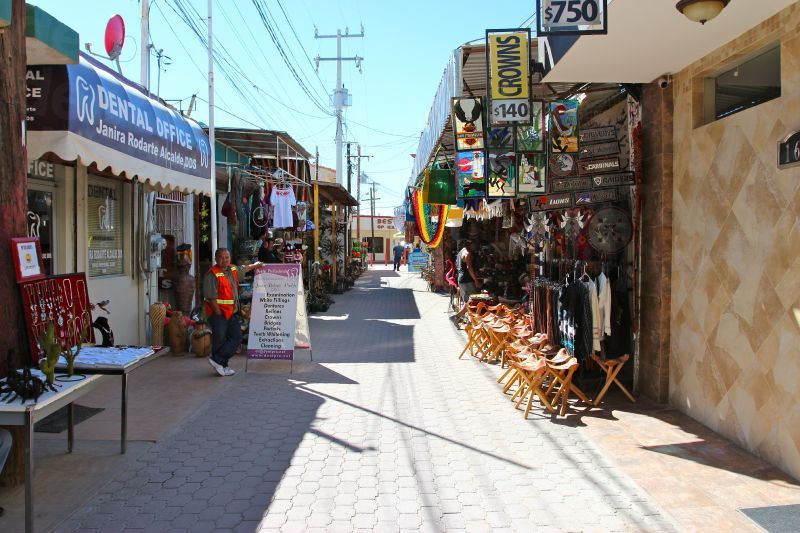 So, as you can see, the low cost is a major reason to head to Los Algodones for teeth cleaning. But is that the only reason? The answer to this is 'no'. Let's look at some more reasons why travelling to Los Algodones for teeth cleaning makes sense:
Online Reviews
You can conveniently find cleaning review in Los Algodones for all the top clinics on Dental Departures. The reviews provide you all the information you need for making an informed decision. You get a clear idea of the quality of treatment offered by each clinic, thanks to the cleaning review. Los Algodones is home to numerous world-class clinics and reviews help you zero in on the best one for your needs.
World-Class Facilities
The dental clinics in Los Algodones are equipped with technology that is cutting-edge and state of the art. Plus, the clinics offer a comfortable and relaxing ambience, ensuring you don't face any stress during the procedure.
Online Arrangements
You can plan your entire dental trip online. You can book your tickets and even arrange for accommodation on the internet. Hence, you can schedule your teeth cleaning from the comfort of your home.
Enjoy your Trip
Los Algodones is a leading destination for dental tourists in Mexico. Many people travel here as day-trippers, and the town offers a variety of things to do and see.
So, as you can see, there are plenty of reasons why you should get teeth cleaning in Los Algodones. Go ahead and get quotes from the clinics mentioned above.