Here are top 5 reasons why you should choose Phuket for dental implants:
1. Relaxing environment
The tropical beaches of Phuket are perfect for holidaymakers undergoing or recuperating from dental work like Dental Implants , a procedure that replaces missing teeth with artificial tooth roots.
Loosen up while lying on the sand or diving into the clear waters. It has many sites great for snorkeling, scuba diving, surfing and other water-sports activities. You can stay in a beach resort or hotel near the dental clinic so you can easily travel back and fro.
2. Dental tourism
Phuket is one of the regions in Thailand that offer dental tourism where visitors can get oral care while on a holiday. Dental Departures has a roster of quality-checked clinics that are screened based on the dentist's' qualifications, professional memberships, and facilities. The 5-star clinics include Promjai Dental Clinic Phuket , Smile Signature Phuket , Sea Smile Dental Clinic , and Phuket Dental Signature . These clinics received the Dental Departures Global Patients' Choice Award for the best-reviewed dentists by patients.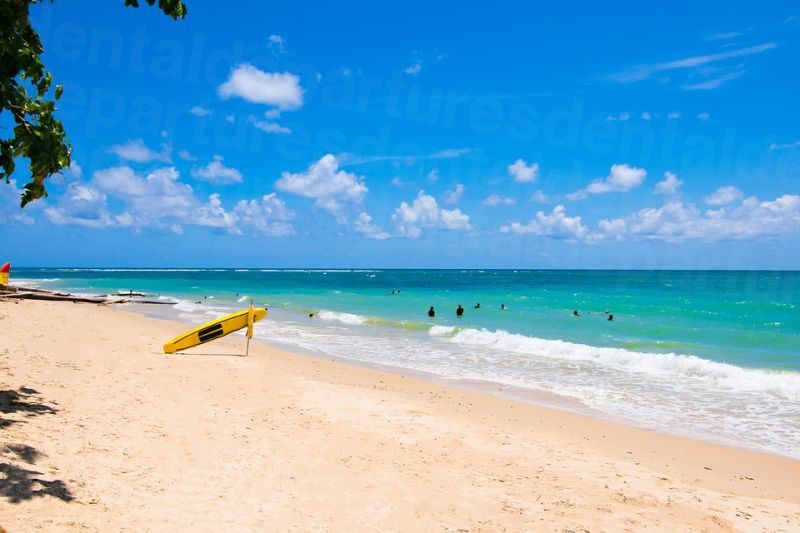 3. International standards
Clinics like Phuket Dental Signature and Smile Signature Phuket are recognized globally. These clinics are part of Dental Public Co., Ltd. that is an award-winning dental center. Phuket Dental Signature is certified by the Joint Commission International (JCI). The JCI Gold Seal of Approval is awarded to clinics that achieved a high-level of clinical care and strict patient safety and evidence-based quality standards. Smile Signature Phuket is accredited by the International Organization for Standardization (ISO) and the American Dental Association ( ADA). The clinics in Phuket comply with global standards and practices proper sterilization process to ensure patients' safety.
4. Well-trained specialists
Another good thing about the clinics in Phuket is that they have a group of dentists who are well trained. The specialists at Promjai Dental Clinic Phuket completed their studies and training in USA, Spain and Germany. They specialize in Dental Implants Phuket , Root Canal Therapy, Gum Treatment, Oral Surgery and Cosmetic Dentistry. The dentists are skilled in various restorative treatments such as veneers, crowns, dentures, laser teeth whitening including smile makeovers.
They speak several languages like English, German, and Japanese and explain everything about the procedure including the cost.
5. Hi-tech facility
The clinics are equipped with cutting-edge technology like digital x-rays (panoramic, CT scan), lasers, sterilization system, and hi-tech dental chairs. They provide fast, accurate and lasting results using advanced techniques in dentistry. For example, Promjai Dental Clinic Phuket uses CAD/CAM system that process dental restorations like veneers and crowns in just a single appointment. It lessens treatment time and allows you to enjoy your vacation in the island. Promjai Dental Clinic Phuket offers top-quality service using modern technology in a relaxing environment. Services include Oral Surgery, Children's Dentistry, Gum Treatment, Dental Implants , Orthodontics, and Cosmetic Dentistry. Prices of treatments are lower compared to other countries like Australia, UK, and USA.
The relaxing environment and the quality of dental treatments make Phuket an ideal place to get dental implants.