This is an important factor when choosing a clinic for all-on-6: Reviews/ Spain is home to numerous top-quality dental clinics and our authentic reviews provide an insight into their modern facilities. These clinics offer all-on-6 implants system at a fraction of what you would have to spend in the UK. Dental Departures helps you find the best of these clinics, so you will not compromise on quality simply because you are paying less. A popular destination for ages, Spain is a fantastic place to save money on quality dental care and enjoy a vacation.
All-on-6 Reviews for Spain
You can learn about the best clinics offering all-on-6 on our website. These clinics are the ones with the highest reviews. Having these authentic reviews published will help you better estimate these clinics, not taking our word for it.
It is also important to explain how we determine whether to include a clinic to our site or not. Here are some of the ways we evaluate each clinic:
Conducting onsite visits

Checking malpractice and criminal records

Verifying dentists and staff qualifications

Verifying dental association memberships

Collecting authentic patient reviews
When you use Dental Departures when choosing a dental clinic, you are going to one of the best dentists in Europe.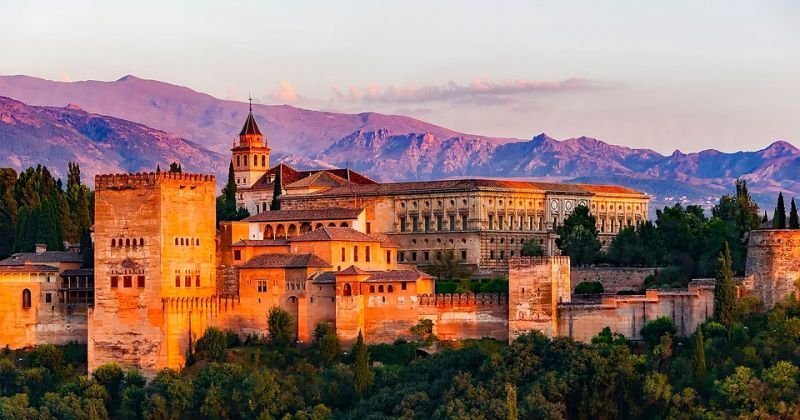 What is an All-on-6?
An all-on-6 is a dental implants system can cover an entire arch with six implants. It is a very efficient way to revamp your mouth/smile if you have several missing teeth.
The implants are of porcelain and without an artificial gum line and have a removable temporary plate.
Benefits of this system include:
Complete arch restoration

Quicker installation than other implants

Prevents additional bone loss

Reduces need for bone graft
All-on-Six Cost in Spain
Before the cost in Spain, let us look at the average cost in the UK: £23,425 (€27,970). Even at the best clinics in Spain such as Velez and Lozano Dental Office and Crook & Laguna Malaga the starting prices are £6,197 (€7,400) and £7,604 (€9,100) respectively.
Even with the cost of travel and accommodation, by getting the procedure done in Spain, you save good money. The lower fee is mainly the result of lower operating costs in Spain compared to in the UK.
Treatment + Holiday
With 82 million visitors, Spain was the second most visited country in 2017. The country has a rich history of hosting travelers, which for many years have included dental tourists. You can enjoy the low prices and sunny skies in Spain. In addition to an all-on-6 system, you will get an unforgettable holiday.
Besides Madrid and Barcelona, you can also visit cities like Malaga, Murcia and Alicante, each one offering a nice retreat with its own unique charm. Thanks to the savings, you will get a complimentary vacation with your all-on-6 dental treatment.
Plan Your Trip
Get all the information you need from the comfort of your home. Dental Departures is the perfect source for learning about the clinics. Make sure to read the clinic descriptions, get personalized quotes, compare prices and inspect patient reviews. Discuss your case with the clinics at length, they will be happy to help you. They will also be sincere about their prices as they beat the prices of your local dentist in the UK.
We can also connect you to dental tourists who were treated at these clinics. Prior to your departure, email your dental records to the clinic and carry backup files. Make sure you are crystal clear about the location of the clinic and hotel where you will stay. You can also ask the clinic for hotel recommendations; they often have promotions for their patients.
Remember the importance of this factor when choosing a clinic for all-on-6: Reviews. When it comes to dental treatment, Spain is a great place to get the best price and quality. Learn about the clinics mentioned above. Book with Dental Departures to benefit from warranties on dental work and materials used.