Why not consider getting your dental implants in Bangkok? The capital city of Thailand is a vibrant metropolis and popular tourist destination, offering a vast array of attractions and experiences to both tantalize and delight.
How Much do Bangkok Dental Implants Cost?
Domestically, you would expect to pay top dollar to secure the services of the best dentist. In Bangkok, however, you can get exceptional treatment for a fraction of the price back home. In fact, the savings that you make will actually pay for you to stay and enjoy the holiday of a lifetime whilst undergoing your treatment. Take a look and see for yourself:
Will I Receive Inferior Treatment Because I'm Paying Less For a Bangkok Dentist?
Absolutely not! The popularity of dental tourism in Thailand has seen an explosion of custom-built dental facilities that cater for the specific needs of international patients. The Bangkok International Dental Center (BIDC) became the first dental clinic in Thailand to attain Joint Commission International (JCI) accreditation, making it a prime example of why Bangkok dental tourism is so successful.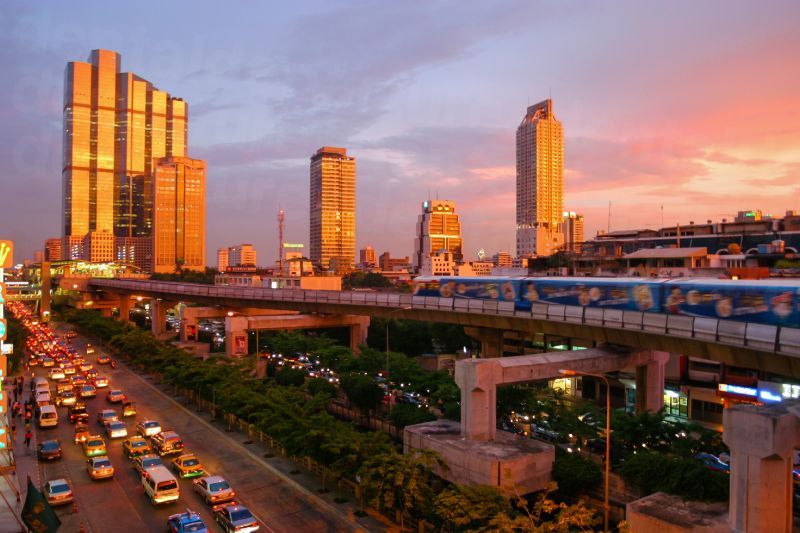 Five Things You Should Check Out Whilst in Bangkok
Whether you want to immerse yourself in the City's rich and exotic history or soak up the local Thai culture, there is something for everyone to enjoy in Bangkok. Here are a few suggestions to get you started:
The Temple of Dawn (Wat Arun), with its spectacular golden tower, is one of the most famous landmarks in the city and is particularly breath-taking to view as the sun sets on the horizon.

Khao San Road is one of the best-known streets in Bangkok, renowned for the hospitality of its locals and laid back vibe. By day, it is a shopper's paradise. After dark, it's the ideal destination to experience some authentic Thai cuisine and enjoy a fun night out.

The Chao Phraya River, with its boat tours and river cruises, provides a relaxing alternative to seeing the sights of Bangkok without the hustle and bustle of negotiating the crowded streets.

The Chatuchak Weekend Market has over 15,000 different stalls and provides a unique experience for those who enjoy the thrill and challenge of bartering for those must-have local souvenirs.

The Grand Palace is, arguably, the top tourist attraction in Thailand. No trip is complete without a visit to this historical, and spectacular, site.
How Can Dental Departures Help?
You can find Bangkok dentist reviews and a list of quality-checked dentists on our website. All this information is available for you to access, free-of-charge, along with site photographs, prices lists, opening hours, maps and travel directions. We can also offer preferential rates on additional medical insurance and operate a best price guarantee policy.
If you need to have dental implants, in Bangkok there are endless activities and attractions to help distract you from the stress of your treatment. So why not contact our Customer Service Team today and find out more?