For patients in the US, the most painful thing about undergoing root canal treatment is often the price (after all, the actual procedure is carried out under anesthesia). Just a few hours two in the dentist's office can set you back over a thousand dollars - and that's not including any dental restoration.
Thankfully, you can undergo safe root canal therapy in Mexico's top destination for dentistry - the border town of Los Algodones - for up to 80% less when booking with Dental Departures.
Before you go, take a look at these 5 tips to ensure your dental trip goes as smoothly as possible.
Tip 1: Wait for Any Infection to Clear Before Traveling
Why wait? Because this might save you another trip to Algodones.
In most cases of a severe infection, the dentist will not be able to complete your root canal in one day. This is because the infection makes it very difficult for the dentist to make the anesthesia work correctly.
The solution here is to start a course of antibiotics at home; this can be prescribed by a local dentist approximately two weeks before heading to Algodones to have the procedure carried out.
Tip 2: Understand the Price Range
Aside from saving your tooth, the whole point of getting a root canal in Algodones is to save money (without compromising on the quality, of course). So instead of just having a vague idea about the cost savings, know how much you will save.
Here are some figures to help you get an idea of how much you'll be saving:
Cost of root canal in the US: USD $1275
Cost of root canal in Canada: CAD $1636
Cost of root canal in Los Algodones: USD $247 and CAD $301
That's a whopping 81% discount! This is simply because it costs much less to run a dental clinic in Mexico compared to the US or Canada, while wages and the overall cost of living here are lower, too.
Tip 3: Find a Reputable Endodontist
To make the most of the root canal cost Los Algodones has to offer, make sure that you choose a reliable clinic that works with experienced endodontists (specialists in the treatment of dental pulp).
Here are a few names to consider that offer safe and affordable root canal treatment in Los Algodones: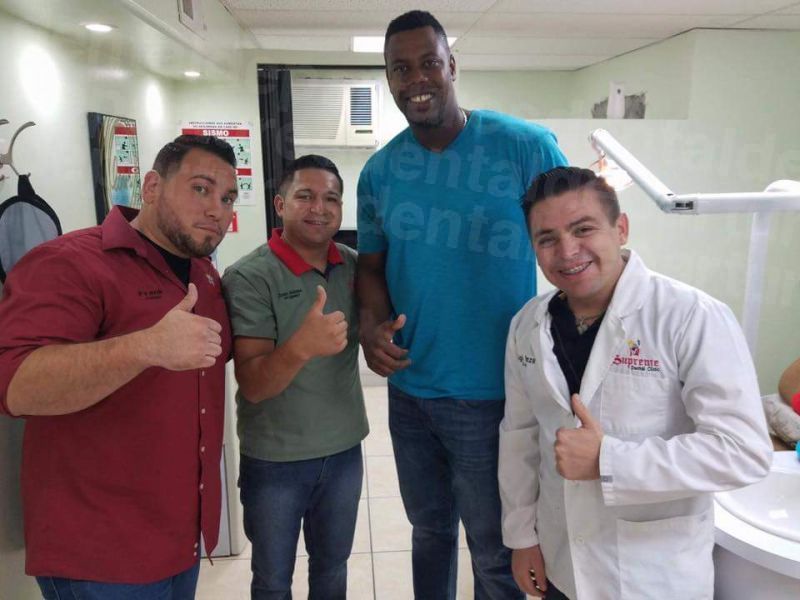 Tip 4: Consult a General Dentist in Algodones Before Going to a Root Canal Specialist
If you have not seen your dentist back home - and thus don't actually know what is causing your pain - it may be a good idea to see a general dentist first. They will be able to diagnose the problem (subsequently referring you to an endodontist for specialist treatment), as well as recommend any further restorations that will improve your overall oral health in the long run.
Our top clinics in Los Algodones work with specialists across the board, from endodontists to implantologists, pediatric dentists, maxillofacial surgeons and orthodontists, all of whom can work on specific areas of your oral health.
Tip 5: Ask for Post-Procedure X-Rays Right After Your Root Canal
An X-ray can be used as proof that your root canal was carried out correctly – that the dentist successfully removed all relevant nerves and cleaned all infections. You need the X-ray as proof of a job well done, and/or as an important record to be used when needed for further procedures, such as another root canal sometime later.
In any case, make sure you don't leave without your post-procedure X-ray - or at least digital access to the relevant file.
The Bottom Line
So there you go – five tips to help you make the most of your root canal in Los Algodones. Feel free to get personalized quotes from our Customer Care Team and look forward to fixing that infected tooth for less in Los Algodones.
Sources:
What Is the Cost of a Root Canal? WebMD. 24 August 2020. https://www.webmd.com/oral-health/qa/what-is-the-cost-of-a-root-canal
Dental Health and Root Canals. WebMD. 17 March 2019. https://www.webmd.com/oral-health/guide/dental-root-canals
Auger, Steve. Dental Anesthesia Side Effects And Causes For Treatment. Website accessed: 3 January 2021. https://www.colgate.com/en-ca/oral-health/procedures/anesthesia/sw-281474979369682
What's the difference between a dentist and an endodontist? American Association of Endodontists. Website accessed: 3 January 2021. https://www.aae.org/patients/why-see-an-endodontist/whats-difference-dentist-endodontist/