Just a hop, skip and jump over the border for Americans, and especially those based in California, Tijuana in Mexico is now much more than just a party town, with plenty of cultural attractions drawing in a more diverse crowd than decades gone by.
Tijuana is also a firm favorite for Americans seeking low-cost healthcare and dentistry. Offering the winning combination of high-quality care and low prices, it's no surprise that Tijuana's dental tourism industry has exploded in recent years.
If you're thinking about joining the thousands of US citizens crossing the border every day, get started with 5 of the best dental clinics in Tijuana for affordability.
Dr. Dalia Dental Care
One of the clinics that always ranks very high in lists such as these is Dr. Dalia Dental Care clinic. Open since 1992, and under a 10-minute walk from the border, this is easily one of the most reliable and trusted clinics for dentistry. Tijuana has some affordable clinics, but when you want a guaranteed world-class experience, this is where you need to go!
Check out prices at Dr. Dalia Dental Care here.
Advanced Smiles Dentistry
Advanced Smiles Dentistry is known to offer some of the best value for money anywhere in Mexico, receiving high marks from our past clients! In fact, prices for a range of treatments, such as dental implants and veneers, are up to 75% less than what you would expect to pay in the US and Canada. With prices like that, it's hardly surprising that people still go to dentists in America at all!
Check out prices at Advanced Smiles Dentistry here.
Harmony Dental Studio
Harmony Dental Studio is one of the most modern and state-of-the-art dental facilities in Tijuana. Dr. Martinez originally founded this clinic and still runs day-to-day operations as he has done for the past three decades. He is one of the most experienced dental surgeons in the whole of Mexico and is tried, tested and trusted. His friendly clinic appeals to a wide range of Americana and Canadian patients that flock through his doors every year.
See prices at Harmony Dental Studio here.
DAS Dental Group
When you want a dental experience that combines affordable prices, world-class treatments performed by top-notch specialists, all within a very warm, friendly and modern environment, the DAS Dental Group ticks all the boxes. Open for almost a decade, the clinic has now cemented itself at the upper echelons of the industry.
See some of the latest prices on offer at DAS Dental Group here.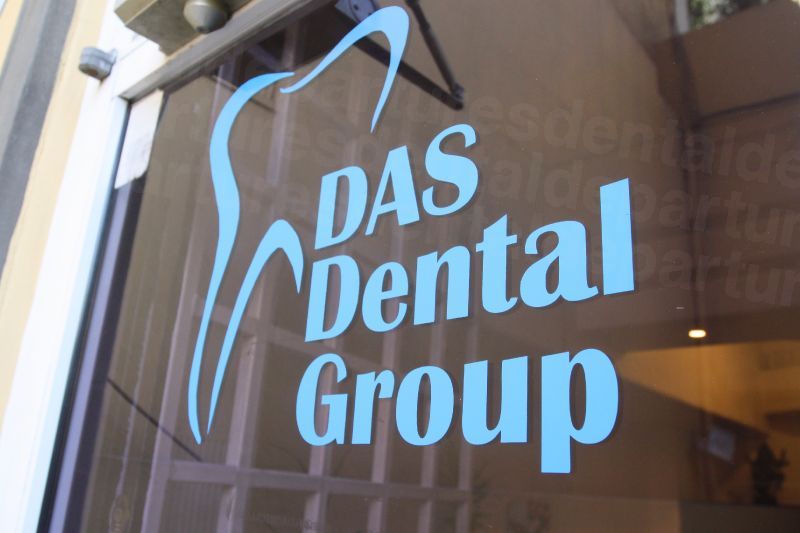 Tijuana Clinic for Cosmetic Dentistry
Dr. Shirley Baker is known throughout the city for her friendly approach and impressive cosmetic results especially veneers, teeth whitening and dental implants. Not only is her clinic modern and very popular with families and patients from American, Canada and Europe, it's also one of the most reasonably-priced you will find anywhere in Mexico.
See prices at Dr. Shirley Baker at Tijuana Clinic for Cosmetic Dentistry here.
How Much Can I Save in Tijuana?
As an example of how much you can save in Tijuana...
The average price for a dental veneer in Tijuana is in the region of USS $ 500 (CAN $633; UK £382; Euro €436; Aus $640; NZ $682)
This is compared to the prices in the US which are approximately $1,245 (CAN $1,599; UK £932; Euro €1,108; Aus $1,623; NZ $1,667) per veneer
The Bottom Line
If you are thinking of making the trip across the border for affordable dentistry, Tijuana dentists are an ideal option. This exciting city might be more famous for its nightlife options, but it is also at the forefront of the dental tourism scene for thousands of Americans who come to cut the dental bills by up to 75%.
To get started, take a look at our listed clinics above, book through our site or connect with our Customer Care Team today.
Sources:
Tijuana Travel Guide. Mexico Dave. 25 October 2020. https://mexicodave.com/tijuana-travel
Cardellino, Carly and Shunatona, Brooke. Dental Veneers Guide: The Price, Pain, and Upkeep You Need to Keep in Mind. Cosmopolitan. 9 September 2020. https://www.cosmopolitan.com/style-beauty/beauty/a13051650/what-are-veneers/
Nieves, Rosalina. The places where thousands cross the US-Mexico border on foot each day. CNN. 31 May 2017. https://edition.cnn.com/2017/05/31/us/us-mexico-pedestrian-bridges/index.html