If you are looking for top dental clinics in Malaysia for full arch restorations, this article will provide you with all the facts what you are looking for.
Dental tourism has created the opportunity for international patients to get quality and affordable treatments while at the same time enjoying a relaxing recovering period on the savings Malaysia has been a favourite tourist destination for many years.
The All-on-4® treatment concept and all-on-6 are types of dental implant restoration systems.
The basic difference between them is that the former involves four implants while the latter six. There is no clear answer to which implant is a better option – a specialist dentist will be the best person to let you know.
The common thing is that when you undergo an either of these implants, missing teeth will be replaced by metal posts positioned into the jawbone.
How Much Can I Expect to Pay in Malaysia?
Prices for the two treatments are nearly the same as long as the procedure is done on one arch. When two arches are involved the price charged is double.
Below is the average one arch price for the procedure that Dental Departures gathered in Malaysia compared to other countries.
PROCEDURE

US$

NZD$

AUD$

COMPARISON

All-on-4® treatment concept

$25,000.00

$ 35,500.00

$ 32,000.00

INTERNATIONAL

$ 7,258.00

$ 10,033.00

$ 9,266.00

MALAYSIA

29.00%

28.30%

28.90%

% PATIENTS PAY

ALL ON 6

$28,000.00

$ 38,706.00

$ 36,000.00

INTERNATIONAL

$ 7,972.00

$ 11,020.00

$ 10,177.00

MALAYSIA

28.50%

28.47%

28.30%

% PATIENTS PAY
[Note: These figures are estimates at the time of writing; please check our clinic listings for up-to-date prices.]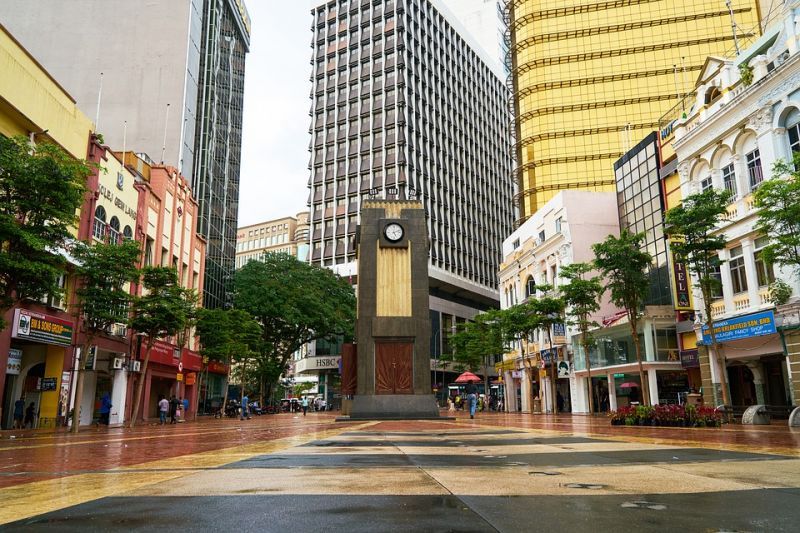 Quality of Care in Malaysia
Malaysia is one of the top dental tourism destinations in the world. One of the reasons why people travel across the world and get their dental treatment in Malaysia is because the treatments are offered at a much more affordable prices compared to the cost of dental care back home. The best time to visit is March to October where there is less rainfall.
Through Dental Departures we present patients with 5 top dental clinics in Malaysia. When we say top clinics, this refers to the high-standard of oral care services, best price guarantee for dental treatments and possessing state-of-the-art facilities equipped with highly advanced technologies. You are always welcome to visit and contact us for further enquiries.
Saving a patient's teeth,

Proving patients with safe treatment,

Serving the public

Making the patient SMILE
Chai Dental - Kuala Lumpur offers a wide range of treatments to bring out the beautiful smiles of their patients.
Getting Started with Dental Departures
Book now via our Customer Care Team; contact one of our representatives via phone, email or online chat.