If you're looking for an oral health care provider outside your home country, consider the clinics in Bali, Indonesia. Dental Departures listed two clinics with the best dentists in Bali.
1. ARC Dental is conveniently located on Jalan Sunset Road, Kuta offering a wide range of services at affordable prices, while maintaining the highest standards of hygiene, technology, and excellence in patient care.
The clinic is headed by General Director Dr. h.c. Thomas Koty, a German national who is highly trained and well-experienced dentist. He has an impressive qualifications gained from institutions abroad. After he finished Dental Medicine in Germany, he pursued further studies in Romania, Austria including Professional Development Program in Harvard School of Dental Medicine, USA. He is affiliated with the following organizations:
German Society of Dental Implantology

Honorary Member, European Academy of Oral Implantology

Honorary Member, Roman Society of Stomatologie
ARC Dental specializes in dental implants and full porcelain teeth restorations. It also covers Preventive Care, Periodontics (gums), Endodontics (root canals), as well Cosmetic Dentistry like laser teeth whitening. It has an on-site laboratory supervised by master Porcelain Technician. The clinic utilizes CAD/CAM technology that quickly fabricates exceptionally precise restorations such as crowns, bridges, veneers, overlays, and onlays. Prices of treatments are lower compared to Australia, US, and Europe.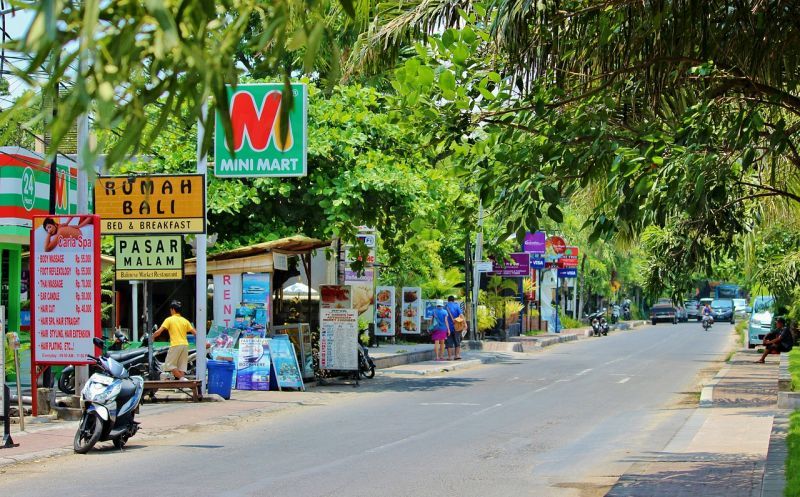 2. Bali 911 has more than 30 years of exceptional service delivering the best in specialized and complete oral rehabilitation. The clinic's goal is to provide complete solutions for dental problems in less than a week. The dental team is composed of dedicated and well-trained dentists. They include:
Dr. Indra Guizot, the Chief Dental Surgeon who specializes in dental implants, Orthodontics, and Cosmetic Dentistry. For 30 years, he has been providing outstanding service to residents and tourists.

Dr. Olivia, the team leader specializes in dental implant technologies. and Cosmetic Dentistry. She is affiliated with the International Congress of Oral Implantologists. For many years, she has been creating healthy and beautiful dental solutions.
The team works efficiently to provide patients with reliable and beautiful results. They cover the following services:
Mouth rehabilitation with dental implants

Mouth rehabilitation with full fixed bridge

Fillings, Crowns, Bridges, Veneers

Laser Teeth Whitening

General Dentistry (Oral exams, Professional Dental Cleaning)

Gingivectomy

Laser Periodontal Therapy (gum treatment)

Orthodontics (clear braces)

Oral Surgery (Tooth Extraction)
Bali 911 has an in-house laboratory that process top-quality restorations such as crowns and veneers in a short period. It offers affordable oral care lower than Australia, Europe, and US.
Estimated prices of some of the common treatments in Bali are as follows:
Laser Teeth Whitening in Bali:
AUD $398 (NZD $436; UK £248; Eur €286; USD $307; CAD $410)
Laser Teeth Whitening in Australia:
AUD $642 (NZD $705; UK £40; Eur €461; USD $496; CAD $662)
Porcelain Veneers in Bali :
AUD $497 (NZD $546; UK £310; Eur €357; USD $384; CAD $513;
Porcelain Veneers in Australia:
AUD $1,425 (NZD $1,564; UK £888; Eur €1,023; USD $1,100; CAD
Find more information about the best dentists in Bali from the Dental Departures' website.