Hungary is not only known to be a country offering historical tourist destinations. It is also recognized as a top dental tourism destination offering dental care services to European dental tourists. Patients looking for a guide to the All-on-4® treatment concept in Hungary can evaluate their options before booking a procedure with the clinic of their choice. The guide will further show the tremendous savings they can expect having the procedure by an authorized Nobel Biocare specialist in Hungary.
The table below highlights and compares procedure prices with those charged in other countries.
INTERNATIONAL PRICES VS. HUNGARY PRICE.
PROCEDURE

UK £

EURO

US$

COMPARISON

All-on-4® treatment concept

£ 19,382.00

€ 23,130.00

$ 26,000.00

INTERNATIONAL

£ 1,944.00

€ 2,178.00

$ 2,536.00

HUNGARY

10.00%

9.40%

9.70%

% PATIENTS PAY IN HUNGARY
All-on-4® treatment concept is a type of dental implant, but the four dental implants are placed in the jaw at an angle rather than straight. It maximizes the use of available bone using a very strict protocol. Etymologically, the term refers to the 'four' dental implants supporting 'all' the teeth in either the upper or lower arch. Patients with bone loss may find this method a more suitable solution than implants.
Access Smile Dental Clinic use only highly advanced and contemporary procedures available for modern dental procedures. Since its establishment, this clinic guaranteed that they will serve the dental health needs of their patients by providing high quality dental services. Their treatments include complete dental services and advanced cosmetic treatments.
Flydent Fogaszati Kft is open to all patients, both local and foreign, seeking dental advice and assistance. This clinic specializes in all areas of modern dentistry. Flydent Fogaszati Kft delivers comprehensive techniques and results in dental services for their patients. Aside from that, it is regarded as a multi-disciplinary practice, specializing in a comprehensive range of both general and specialist dentistry. They also offer foreign patients assistance with finding suitable accommodation and transport.
TriDent Budapest Cosmetic & Family Dentistry was founded in 1995 as a family enterprise and their trained staff uses only the latest technology and equipment. They regularly treat patients from Western Europe and North America. Their primary objective is to deliver quality dental treatments at affordable prices.
Batorfi Dental Clinic works with both complicated cases and simple procedures. It prides itself on its reputation as a center of excellence for providing top quality oral and dental treatments along with an exceptional patient care service. Batorfi Dental Clinic offers exceptional dental care in all aspects of dentistry especially on implantology and bone grafting.
Fedasz Dental Clinic offers full range of affordable cosmetic dentistry and implantology procedures with the highest quality and care. In order to effectively deliver this, the dental laboratories and surgeries are well equipped with modern and highly technological equipment.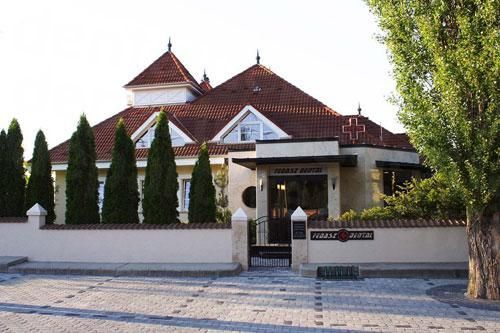 Here at Dental Departures, we assist our clients in so many ways. We carefully select the clinics and we are our proud to say that all offer warranties to international patients.
The All-on-4® treatment concept was developed to provide dental care solutions to patients that lost teeth over the years. If you seek such medical assistance, a guide to full mouth restoration in Hungary, dental clinics, or anything else relating to dental care in the country, please get in touch with our Customer Care Team.