The All-on-4® treatment concept is one of the most recent innovations in dentistry. Pioneered by Dr. Paulo Malo in the 1990s and adopted exclusively by Nobel Biocare, this dental implant technique replaces a whole arch of teeth (either upper or lower) on just four implants.
The benefit of the technique is that patients can get their replacement teeth in one day, and they may be suitable for patients with bone loss who are not good candidates for traditional implants.
If you are currently a denture-wearer and would like something more permanent, natural-looking and natural-feeling then getting your full-arch implants in Thailand may well be a good option, particularly if you want to save money.
Why should I consider a full-arch procedure?
They're permanent
Look and feel like your own teeth
Comfortable – they don't rub your gums, like dentures
You can bite with increased force and not have to worry if your denture will slip
They can prevent further bone deterioration
No messy adhesives to fix them in place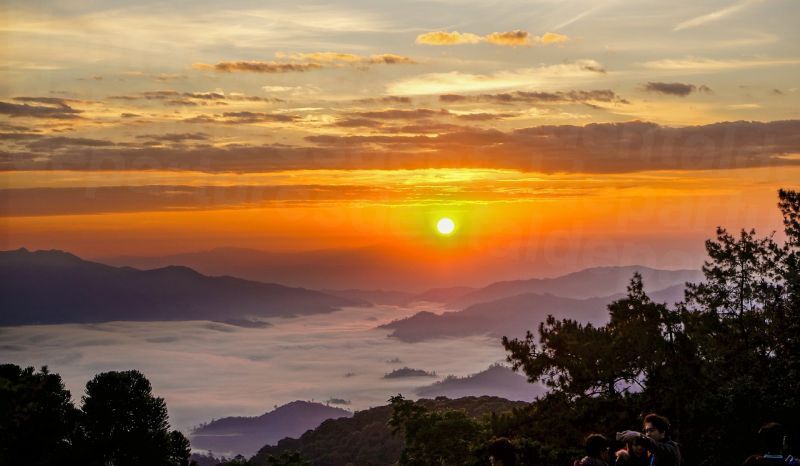 Why should I consider a full-arch procedure in Thailand?
1: Thailand is a renowned leader in dental tourism and if you are making a holiday of it you can choose to have the procedure in many of the popular holiday spots around the country, including Bangkok, Chiang Mai or Phuket.
2: As far as the quality of the services is concerned then you can rest assured that the dentists in Thailand are as well-qualified, skilled and trained as dentists in your home country. If you're looking for dental work in Bangkok you will have an enviable choice of high-quality clinics offering expertise and affordability in the heart of this enthralling city.
3: Bangkok is a thriving modern city, but you can see aspects of its past and Thai cultural traditions everywhere in the temples, canals, street vendors and markets. Even the tuk-tuks – once ubiquitous on every street corner – are now becoming less commonplace as the city's transport system has been overhauled with the Skytrain, Metro and river taxis.
4: The cost is what attracts many dental tourists to Thailand – and you will save thousands. for example, the All-on-4® treatment concept in Phuket costs around:
AUD $17,000 (NZ $18,400; UK £8,800; EURO €11,400; US $12,600; CAN $16,800)
Compared to, in Australia:
AUD $35,000 (NZ $37,000; UK £8,800; EURO €11,400; US $12,600; CAN $16,800)
What's Next?
If you'd like to discuss the options for full-mouth restoration work in Thailand, then please get in touch with the Customer Care Team at Dental Departures who can help you find a great dentist at a great price.