Thailand is full of wonderful cities to visit, each offering something slightly different, from beautiful beaches and ornate temples to lively nightlife and authentic street food. Combining a holiday to a Thai city with an appointment for dental implants is simple with Dental Departures, and the savings you can make could even pay for the trip itself.
Dental tourists have been visiting Thailand for decades already, attracted by discount dental implants and high-quality care. Many overseas patients return for follow-up treatment and cosmetic dental procedures too after realising how affordable visiting the dentist is here. Thai dental clinics also do their best to make sure international patients feel comfortable, employing English-speaking dentists to make communication easier.
If you have never had dental treatment in a foreign country before then we are here to help. Being apprehensive about travelling abroad for dental implants is completely normal, but there really is no need to be, as thousands of patients cross borders every year for dental care. Wherever you choose to visit in Thailand, dental clinics are never too far away, and with our round-up of the best in the country we hope you will find it easier to pick the implant specialist that matches your preferences and budget.
Bangkok: The Fascinating Capital City
Home to the iconic gold-plated reclining Buddha, colourful floating markets, and bustling Khao San Road, Bangkok is the first port of call for many people visiting Thailand. More dental clinics offer affordable dental implants here than anywhere else in the country. One of the biggest and best is the Bangkok International Dental Center , a JCI-accredited dental clinic with over 70 highly-trained dentists and specialists ready to transform your smile.
Chiang Mai: The Spiritual Mountain Retreat
The ancient capital of the Lanna Kingdom, Chiang Mai is northern Thailand's largest city and jam-packed with hundreds of Buddhist temples. Wat Doi Suthep is one of the most magnificent, perched upon a mountaintop overlooking the city. Expect a less frenetic pace of life here than in Bangkok, and a cooler climate as well, thanks to its higher altitude. Dental 4 You is a Global Patients' Choice Award winner and our top pick for getting dental implants in Chiang Mai.
Phuket: The Tropical Island Paradise
In the south of the country, surrounded by the azure Andaman Sea, is Phuket Island, on which you will find Phuket City. The Old Town is full of interesting Sino-Portuguese architecture and heritage buildings, particularly on Thalang Road. If you want to escape the city for a day, spectacular white-sand beaches and the wildlife reserve of Sirinat National Park are just a short drive away. DDS Dental Clinic has been offering low-cost dental implants in Phuket City since 1988, and is a Dental Departures Verified Clinic.
Pattaya: The Exotic Beach Getaway
Once a quiet fishing village, the popularity of Pattaya just seems to keep on growing, and now a vibrant coastal city attracting tourists year-round. Jomtien Beach is the place to enjoy watersports like paragliding and banana boat rides, and for relaxing on a sun lounger head to Pattaya Beach. Once the sun drops over the horizon the nightlife here really ramps up—some clubs are open 24-hours a day.
Aside from all the revelry, you will find many affordable, reliable dental clinics here, including The Dental Design Center , which has an English-speaking team led by Dr. Ken Kasidis, who trained at the University of Adelaide.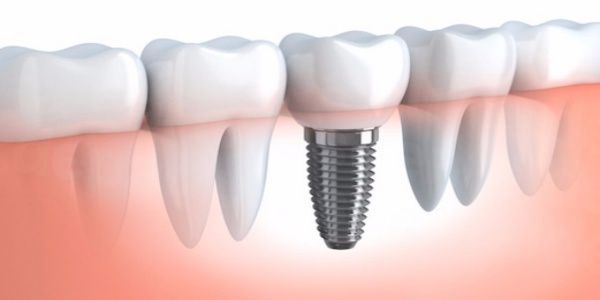 What You Could Save on Dental Implants in Thailand
Travelling to Thailand for dental implants has the potential to save you thousands of dollars. In Australia you can expect to pay over $5,000 for dental implants, whereas in Thailand the price plummets to an average of just $1,250. Savings of more than 60% are common when Australians visit Thailand for dental implants instead of having the treatment completed at home.
Dental implant prices in Thailand do differ from clinic to clinic, and you can find out what each individual clinic charges here at Dental Departures. Compare different prices, read patient reviews, and speak to our Customer Care Team to find out which Thai dental clinic is the right one for you. When you are ready it is simple to book an appointment online with Dental Departures.