For most patients, dentures come second best to dental implants (as a tooth replacement option) as they don't look or feel as natural, need to be removed and cleaned thoroughly on a regular basis and cannot be worn overnight.
They are also prone to slippage, while certain tough or chewy foods are virtually impossible to eat.
The main reason people opt for dentures following tooth loss is the high costs associated with implant-supported tooth replacement options.
However, booking into one of a Dental Departures' quality-checked All-on-Four clinics in Mexico provides a realistic and financially viable solution for those looking to restore their teeth without resorting to dentures.
What Does the All-on-Four Process Involve?
All on Four treatment does require two trips to Mexico. These two phases are outlined below:
First trip to Mexico:
All-on-4 treatment in Mexico starts with an oral examination with your dental surgeon assessing the condition of your jawbone and mouth.
X-rays and 3D scans will be taken, and impressions of your jaw will be sent to a dental laboratory where your replacement teeth will be fabricated.
Normally under a local anesthetic, your surgeon will insert four titanium posts into your jawbone (this can be the upper jaw, lower or both). This is known as the "surgical" phase".
Over the next three to six months - with the help of a natural process called osseointegration - these implants will fuse to the jawbone, during which time the gums will also heal. While you are back home and waiting to return to Mexico, you can use a lightweight "healing denture" - but you will need to stick to soft foods.
Second trip to Mexico:
When the implants are secure enough to hold your permanent replacement teeth, you will return to the same dentist in Mexico for your full arch of new teeth (attached to a custom-made prosthesis) to be fitted. This is referred to as the "restorative phase".
Recommended All on Four Clinics in Mexico
Dental Departures work closely with many dentists in Mexico to ensure that our patients receive the best treatment possible.
The following facilities come highly recommended by our existing patients who have undergone the All-on-Four process at these clinics:
Sani Dental Group – Based in Los Algodones, Sani Dental Group have over 30 dentists spread across three different sites.
Supreme Dental Clinic – Providing a safe and friendly environment for their patients and performing superior services for a fraction of domestic prices, whilst adhering to the strict guidelines on sterilization procedures set by the American Dental Association (ADA) at all times.
Simply Dental - Offering a unique and personal service, Simply Dental aims to make getting All on Four dental implants as comfortable as possible.
Get started by click through to our listing pages where you can compare prices, photos, patient reviews, maps, dentist profiles, clinic facilities and more.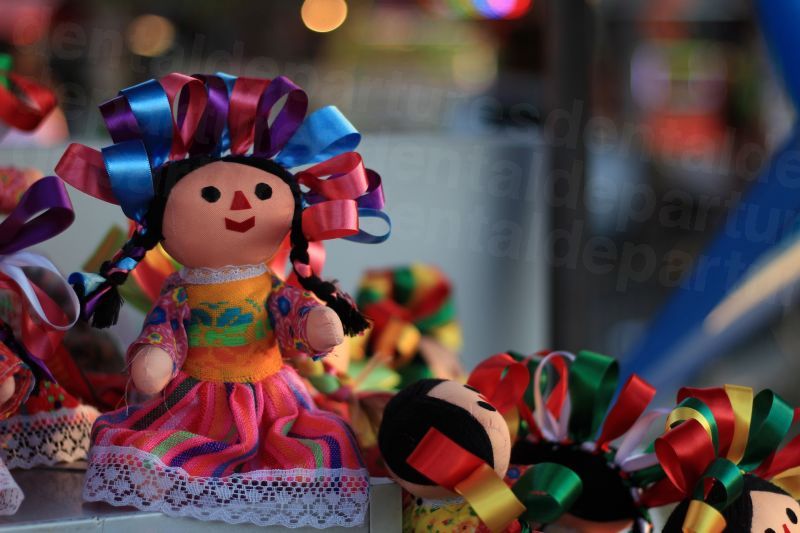 How Much Can I Save on an All-on-Four Dental Implant Treatment?
The table below shows a comparison of prices in Mexico compared to a dentist in your home country.
| | | | | | | |
| --- | --- | --- | --- | --- | --- | --- |
| | USA | CAN | AUS | NZ | UK | EUR |
| Price of All-on-4 in Home Country | $26,000 | $33,411 | $33,663 | $36,040 | £18,906 | €21,325 |
| Price of All-on-4 in Mexico | $8,984 | $11,546 | $11,634 | $12,455 | £6,534 | €7,370 |
[Please note that these are estimated prices at the time of writing. See our individual clinic listings for latest prices.]
Getting Started
Get in touch with our Customer Care Team now to find out more about prices, All-on-Four implants, Mexican dentists and how to book your free consultation.
Sources:
Dental Implant Surgery. WebMD https://www.webmd.com/oms/dental-implant-surgery
Mitchell, Jennifer. 4 Common Denture Problems And How To Solve Them. Colgate Oral Care Center. Colgate. https://www.colgate.com/en-us/oral-health/cosmetic-dentistry/dentures/4-common-denture-problems-and-how-to-solve-them
Raghavendra S. Jayesh and V. Dhinakarsamy. Osseointegration. J Pharm Bioallied Sci. 7 April 2015. https://www.ncbi.nlm.nih.gov/pmc/articles/PMC4439679/
Siadat H, Rokn A, Beyabanaki E. Full Arch All-on-4 Fixed Implant-Supported Prostheses with 8.5 Years of Follow-Up: A Case Report. J Dent (Tehran). 2018;15(4):259-265. https://www.ncbi.nlm.nih.gov/pmc/articles/PMC6218463/