If you have a tooth or several teeth that are in dire need of repair, the only option you may have (other than extraction) could be a root canal.
An infected tooth can be painful; to make matters worse, treatment in the US can cost well over $1,500 depending on how many teeth and pulp chambers are affected.
To ease the financial burden, consider Mexico for more affordable root canal therapy. Border towns and cities such as Los Algodones (or "Molar City"), Tijuana and Mexicali offer the chance to save a whopping 80% compared to dentists over the border in the US.
Keep reading to find where you can find safe treatment with a trusted endodontist in Mexico.
Border Hopping for Bargain Dental Treatments
If you are from the Southern California region, Arizona, Nevada or New Mexico, you have some excellent options for dental tourism, just a short drive over the Mexican border.
If you are a Californian seeking the best value for money root canal treatment in Mexico has to offer, our verified Tijuana root canal clinics are a safe bet.
Mexicali and Los Algodones are also just over the Californian border (Los Algodones is also only 16km from the Arizona town of Winterhaven).
If you are from the New Mexico area, Ciudad Juarez is a Mexican border city that is literally walking distance from El Paso.
Recommended Root Canal Clinics
For clinics in Mexico that are just a short ride over the border and merge cheap prices with world-class treatments, here are some top recommendations: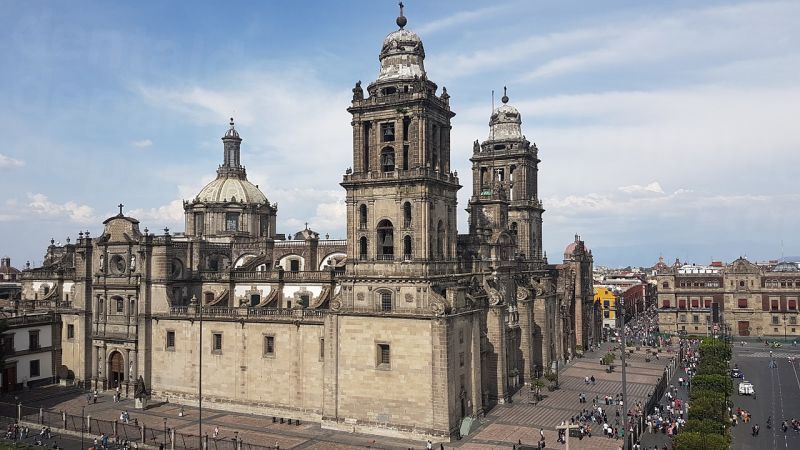 Root Canal Prices in Mexico
Not many other dental tourism destinations on the planet can match Mexico's root canal prices. These towns are just a hop over the border (made especially easy with a FastPass), where you can save up to 75% on your next root canal treatment.
On average, root canals in Mexico cost just USD $250 (CAN $309; UK £186; Euro €212; Aus $317; NZ $347)
This is compared to prices in the US for the same treatment that average at USD $1,250 (CAN $1,545; UK £933; Euro €1,062; Aus $1,586; NZ $1,737).
For more complex treatment with a specialist endodontist, these cost savings will be even greater, potentially saving you over $1,000 (and your tooth).
How Do I Book?
Booking with Dental Departures is quick, simple and secure. You can use our online appointment scheduler, fill in your details and we'll send you a confirmation via email. You can arrange an appointment over the phone as well, with our Customer Care Team on standby to answer any questions 24 hours a day.
Sources:
Dental Health and Root Canals. WebMD. 17 March 2019. https://www.webmd.com/oral-health/guide/dental-root-canals
Dentist Capital of the World - Los Algodones. Fox News. Website accessed: 5 January 2021. https://www.foxnews.com/health/dentist-capital-of-the-world
Medical Tourists Can Speed Through U.S.-Mexico Border Crossing. KNAU. Website accessed: 5 January 2021. https://www.knau.org/post/medical-tourists-can-speed-through-us-mexico-border-crossing
What's the difference between a dentist and an endodontist? American Association of Endodontists. Website accessed: 5 January 2021. https://www.aae.org/patients/why-see-an-endodontist/whats-difference-dentist-endodontist/