Whether you need dental crowns, veneers or All-on-4® treatment concept, you can certainly do without a huge dental bill. This is why you should consider taking a dental holiday and find cheap dentists in Denpasar, which is in Bali, Indonesia. Why? Let's look at some of the biggest reasons why this is a great idea.
Amazingly Low Prices
Price is the number one reason why you should visit Denpasar. It's why thousands of people choose locations such as this. Unlike Australia and New Zealand, Denpasar offers affordable dental care. You can potentially save thousands of dollars by flying out to this city and finding cheap dentists in Denpasar. Here's are a couple of price comparisons:
All-on-4® Treatment Concept Prices:
All-on-4® treatment concept in Australia: AUD $ 33,910
All-on-4® treatment concept in New Zealand: NZD $ 34,841
All-on-4® treatment concept in Nusa Dua: AUD $5,580 and NZD $5,870 respectively
You save 84% on this procedure.
Dental Crowns Prices:
Dental Crowns in Australia: AUD $ 1,506
Dental Crowns in New Zealand: NZD $ 1,545
Dental Crowns in Nusa Dua : AUD $447 and NZD $470 respectively
You save 71% on this procedure.
Why are the prices so low? Don't worry, it's not because of any lapse in quality. It's got to do more with the cost of running a dental practice being much lower in Indonesia.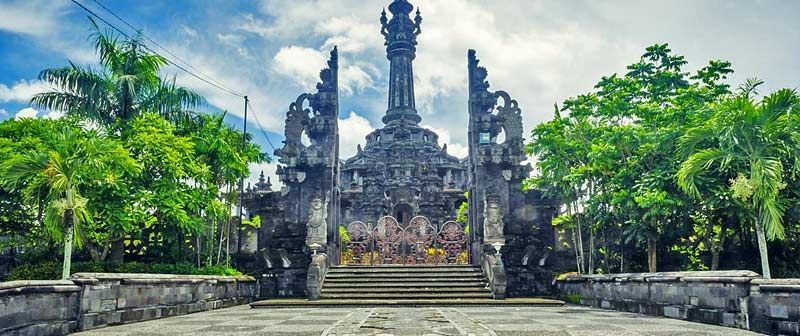 An Unforgettable Vacation
Denpasar is the main gateway of Bali, the island province of Indonesia. It is a breathtaking city; the stuff amazing vacations are made of. So if you're thinking about getting a dental procedure, you will not regret your decision to plan a vacation around it. Even after adding the cost of travel and other expenses, your dental holiday to Denpasar will still make financial sense compared to getting the procedure back home.
Peaceful and Private Recuperation
People often prefer to take some time off after getting a dental procedure, especially a major one. This makes your dental tourist trip to a place like Denpasar the perfect idea. By putting thousands of kilometers between yourself and your daily life & prying eyes, you can recuperate in peace. Plus, a vacation spot such has Denpasar is highly conducive for rest and recreation.
Short Wait Times
Another advantage worth mentioning is the short waiting times. Unlike in Australia and New Zealand, you won't have to languish in the waiting room for long. The best clinics in top dental tourist destinations make it a point not to keep their patients waiting too long.
Where Can You Find the Best Cheap Dentists in Denpasar?
You can enjoy all of the above advantages if you find the right clinic. Here's a list of the top dental clinics in this city:
Feel free to read more about these clinics. Dental Departures is an excellent source for the top dental clinics at the best dental tourist destinations. You can read reviews, look at pictures, go over testimonials and also check their individual prices. It's quite easy to plan your dental holiday and find the best cheap dentists in Denpasar this way.