Are you having a hard time eating or smiling due to decayed, injured or damaged teeth? If you want to reconstruct your entire mouth, it is wise to go to your dentist for a comprehensive examination and consultation. Perhaps, if you want to achieve optimum results from the best oral care providers, you can also check out the high quality and affordable complete mouth makeover prices in Johor Bahru!
A complete mouth makeover is one of the most comprehensive dental procedures in dentistry. The dentist plays the key role in this procedure as he provides and decides the intensity of the treatment. This is not like any other oral care treatment because a complete mouth makeover may involve several combinations and other personalized dental procedures. Some of the reasons why patients need to get this procedure are:
Lost teeth due to deterioration
Fractured or Injured teeth
Severely damaged teeth
As said, a complete mouth makeover is an extensive series of oral procedures. Most full mouth makeover cases involve all the teeth in the mouth. However, every case is unique.
When it comes to the top clinics in Johor Bahru, they all provide top-class dentistry and assist patients through their varied treatments. Most of their dentists follow the safety standards set by organizations like the Malaysian Dental Associations. They are graduates from either local or international institutions, ensuring that their practices are on par with those in your home country.
Through Dental Departures you can decide on the most suitable dentists and clinics from Malaysia. We provide our patients with pertinent information regarding their standards and qualifications. It is our mission to ensure that our patients receive safe and great oral care services from the clinics we recommend.
Here are some of the best dental clinics in Johor Bahru that we highly recommend for your full mouth makeover treatment. They are truly exceptional.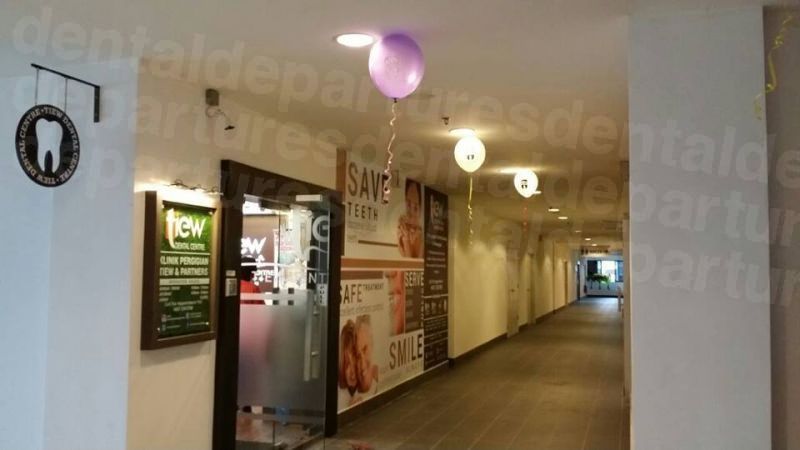 The approximate cost in America and other countries is extremely expensive. Luckily, this kind of treatment in Johor Bahru is much cheaper compared to Australia, New Zealand and even America. To give you an idea, here are the prices of treatments in Johor Bahru, Malaysia.
PROCEDURE

USD$

NZD$

AUD$

COMPARISON

ALL ON 4

$26,000.00

$34,841.00

$33,910.00

INTERNATIONAL

$7,258.00

$10,050.00

$9,084.00

JOHUR BAHRU

Dental Crowns

$1,164.00

$1,545.00

$1,505.00

INTERNATIONAL

$339.00

$469.00

$424.00

JOHUR BAHRU

Dental Fillings

$155.00

$207.00

$202.00

INTERNATIONAL

$30.00

$41.54

$37.55

JOHUR BAHRU

Dental Implants

$3,913.00

$5,238.00

$5,098.00

INTERNATIONAL

$1,909.00

$2,643.00

$2,389.00

JOHUR BAHRU

Veneers

$1,245.00

$1,667.00

$1,623.00

INTERNATIONAL

$498.00

$690.00

$623.00

JOHUR BAHRU

Root Canal

$1,275.00

$1,706.00

$1,660.00

INTERNATIONAL

$199.00

$276.00

$249.00

JOHUR BAHRU

Teeth Whitening

$668.00

$894.00

$870.00

INTERNATIONAL

$348.00

$482.00

$436.00

JOHUR BAHRU

30.70%

31.80%

29.50%

% PATIENTS PAY

$34,420.00

$46,098.00

$44,868.00

TOTAL AVERAGE COST

$10,581.00

$14,651.54

$13,242.55

COST IN JOHUR BAHRU
Johor Bahru is located at the southern end of Malaysian peninsula and is the entry point into Singapore. It is definitely a worthwhile destination in its own right. Whether you are an adventure seeker, nature-lover or just simply a visitor, you will be amazed. Try some of its local cuisines, marvel at its eco-parks and don't forget to spend some time with the dentist for your complete mouth makeover.
Choose from among these 4 recommended facilities and get the best affordable complete mouth makeover prices in Johor Bahru! Book an appointment with us today at Dental Departures. Take advantage of the low cost complete mouth makeover and see the big impact it will have on your life!