Treat yourself to regaining dental health with a complete mouth makeover in Vietnam , have a holiday and save thousands on your dental costs.
A complete mouth makeover will restore your dental health with treatments for teeth and gums, and sometimes for other problems, like TMJ, or teeth grinding. Every mouth makeover is different as the treatments include procedures specifically for our problems. The treatments may include dental implants, crowns, root canals, root planning & scaling and orthodontics.
Why Vietnam?
To give you an idea of the savings, here is the price of dental implants in Vietnam compared to your home country:
| | | | | | | |
| --- | --- | --- | --- | --- | --- | --- |
| | AUS $ | NZ $ | UK £ | EUR € | US $ | CAN $ |
| Dental Implants Cost – Home | 5,100 | 5,500 | 3,000 | 3,600 | 3,900 | 5,200 |
| Dental Implants Cost – Vietnam | 1,300 | 1,400 | 781 | 932 | 1,000 | 1,300 |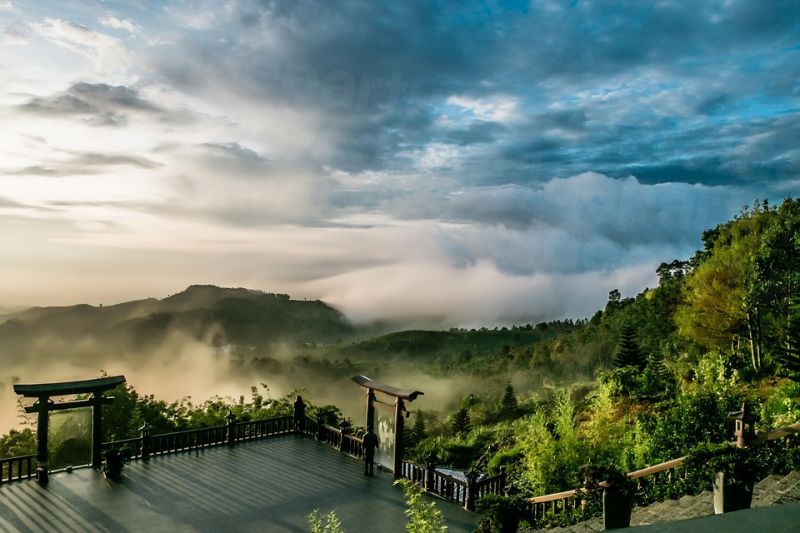 Why are people attracted to Vietnam?
Vietnam invites millions of visitors every year, and that number is increasing. In fact, in 2016 Vietnam already surpassed its own target for visitors that it set itself for the year 2020. It is not difficult to see why. Vietnam has everything for all types of visitors, from its beautiful pristine beaches in Phu Quoc, all the way up to the stunning peak of Fansipan mountain in Sapa.
Visitors usually fly into Hanoi or Ho Chi Minh City, so these cities are always busy with locals and tourists. Hanoi is closer to Ha Long Bay, another popular spot featuring the otherworldly limestone karsts. Nonetheless, there is so much more to the country that is worth coming across:
The city of Da Lat is found on the cool central highlands, earning the nickname Eternal Spring from its mild year-round climate.

A taste of Vietnam's past can be found in the UNESCO world heritage site of Hoi An

The old walled city of Hue, nestled on the Perfume River gives you a chance to contemplate the majesty of this former capital.
How about dental tourism? Can I trust Vietnam's dentists?
The rise in tourism may play a part in Vietnam's growth, but either way the economy is booming, with a positive impact in many areas, including dentistry. Rising GDP has led to advanced standards of training, facilities and equipment, increased competition, resulting in much higher standards across the board.
Dental Departures has comprehensively verified the backgrounds of the dentists listed on our site, only registering the very best. You can be certain that you will receive the best care in these clinics, as we only recommend dentists that surpass our standards of quality, professionalism and customer service. Dentists in Vietnam are highly trained, indeed many have trained in the US, Australia or Japan, so meet the standards that you expect from any dental professional in one of those countries, for procedures ranging from dental crowns, implants and even All-on-4s. Here are some of our popular clinics:
Serenity International Dental Clinic
If you are serious about fixing your dental health, the complete mouth makeover Vietnam's dental clinics offer can help you get back on-track.