All on Four dental treatments use the latest technological advancements in the dental implant world to reconstruct your mouth to perfection. Although these treatments sound amazing, and they really are, the prices in dental clinics across the Western World are heart stopping! Chiang Mai in Thailand offers these treatments for 60% cheaper than the USA, Australia or Europe. Here are 5 affordable dental clinics with All on Four Reviews in Chiang Mai.
Dental 4 U
Dental 4 U in Chiang Mai is always highly-ranked when talking about All on Four reviews in Chiang Mai. The clinic is located in the heart of the city and has been making smiles brighter for many years and is widely regarded as the premier dental clinic in Chiang Mai. When you want a guaranteed world-class experience, this clinic gets the most favorable reviews.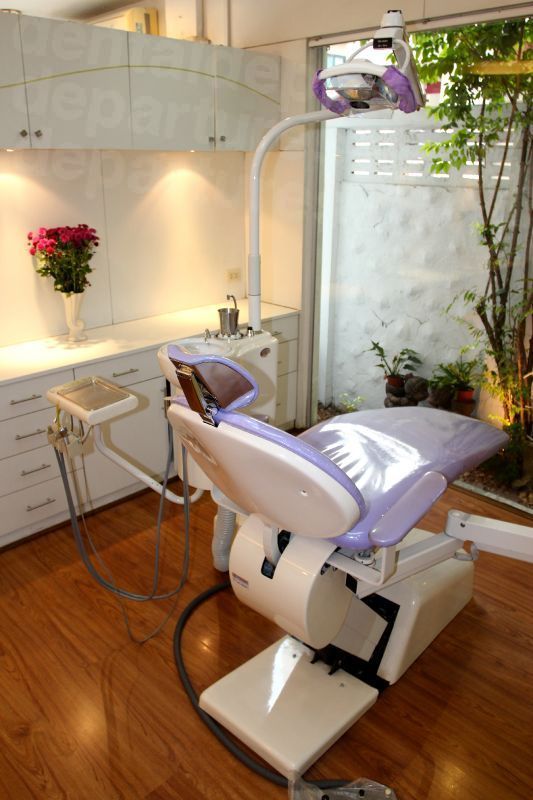 Dental World Clinic
Also located in the heart of the city, perfect for those seeking a dental tourism holiday, the Dental World Clinic has some of the most highly trained staff in the region. Specializing in dental implantology, this is a highly ranked clinic in terms of All on Four reviews in Chiang Mai from former clients.
Kitcha Dental Clinic
Kitcha Dental Clinic has been popular with international customers from Australia and Europe for a long time. The clinic is one of the most famous in Thailand and has been in operation since 1981, which also makes it one of the longest-running in the Chiang Mai region. When you seek the best dental implant and All on Four treatments, this is where you need to visit.
Chiangmai Ram Hospital(Dental)
The Chiangmai Ram Hospital(Dental) is a world-class hospital in its own rights, but also specializes in dental treatments, especially where international customers are concerned. They are experts in not only implantology, but also dealing with foreigners from the four corners of the globe who visit this facility in their hordes to take advantage of the quality yet affordable treatments.
Elite Smile Dental Clinic - Chiang Mai
As the name might suggest, Elite Smile Dental Clinic - Chiang Mai, truly is elite. Offering a full range of dental services, but specializing in implantology, this clinic is dedicated to their customer care. With world-class surgeons and English-speaking staff, this clinic is geared to international patients.
All on Four Prices
The prices for All on Four treatments in Chiang Mai are dramatically cheaper than in the Western World. Please check out this example of the All on Four prices that you can expect to pay in Thailand in comparison to the rest of the Western World: US $ 11,000 (CAN $13,585; UK £8,452; Euro €9,374; Aus $13,963; NZ $15,021), compared to the prices in the US $ 26,000 (CAN $33,433; UK £19,382; Euro €23,130; Aus $33,910; NZ $34,841).
When you want to find the cheapest world-class dental treatments in Thailand, please check out our All on Four review in Chiang Mai to get yourself an absolute bargain.