People often say that "nothing you wear is more important than your smile", and one of the keys to a great smile is great dental health. For many people who need to get dental crowns, it is not always possible because of the cost associated with it and sometimes, because they can't get their hands on a great clinic. But with Dental Departures, you can work with amazing and affordable dental clinics in many countries, including Turkey. Keep reading our dental crowns reviews in Turkey to find out more.
Why Go To Turkey for Dental Care?
Turkey is already known as a common tourist destination, and as per statistics in 2014, it was estimated that the country attracts close to 42 million people every year. Apart from the fact that it is a country filled with an enriched history, a lot of people who travel to Turkey go to seaside resorts along the coast of the Aegean and Mediterranean seas. It is very well known as a healthcare tourism destination (including medical and dental tourism), and its uniquely interesting culture has a lot to do with it.
What Are the Top Turkey Clinics for Dental Crowns?
At Dental Departures, we work with top-notch, highly-ranked clinics to make sure you receive dental care that is of the highest standards, something that you can be proud of. Professionalism, expertise and high levels of hygiene are critical when it comes to dental care, and all the clinics that we work with follow local and international guidelines and standards to make sure that all these needs are met.
Teras Dental Clinic is one of top dental clinics in Imzir, and was founded in 2006 by Dr. Senol Alkan, a Turkey-trained dentist. The clinic is very welcoming to locals and foreigners, and offers assistance with travels, accommodation and tourist activities on site. They also offer free panoramic X-rays.
How Much Should I Budget for Dental Crowns in Turkey?
When it comes to cost, Turkey is probably one of the countries where you'll be able to make great savings on your dental crowns. At a clinic such as Necip Albayrak Dental Clinic (in Marmaris), dental crowns cost starts at EUR 140 (GBP 117; USD 150; CAD 202; AUD 199; NZD 213) compared to EUR 932 (GBP 781; USD 1,000; CAD 1,350; AUD 1,326; NZD 1,422) which are the average prices in Europe and the UK.
Another great clinic, Clinique Dent Beaute (located in Istanbul), has starting prices around EUR 185 (GBP 155; USD 198; CAD 267; AUD 262; NZD 282) for Porcelain Fused to Metal Crown (standard alloy).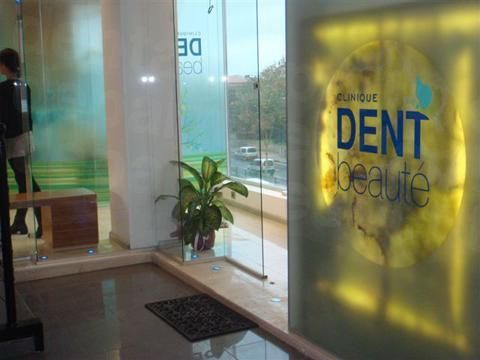 With our dental crowns reviews in Turkey, you get to learn more about a lot of the clinics that we work with, and select the one you prefer. Get in touch with our team today to find out more about these dental clinics in Turkey , or to get started on your journey towards excellent and affordable dental crowns!