Root canal treatment in Mexico's dental clinics is affordable, high-quality, safe, and convenient for North Americans in search of an alternative to the expensive clinics in the US and Canada. The price of all dental care, including root canal, continues to skyrocket in the States and Canada, and the trend will likely continue.
At Dental Departures, our role is to offer a better set of options to our clients who are unable or unwilling to pay the exorbitant root canal prices. This is not an optional procedure for those who require it, oftentimes putting Americans and Canadians in a difficult place.
Fortunately, our partner clinics in Los Algodones, on the Baja Peninsula just across the US-Mexico border south of California, offer a better alternative. Take a look at our chart below for a price comparison between American clinics and our Baja partner clinics: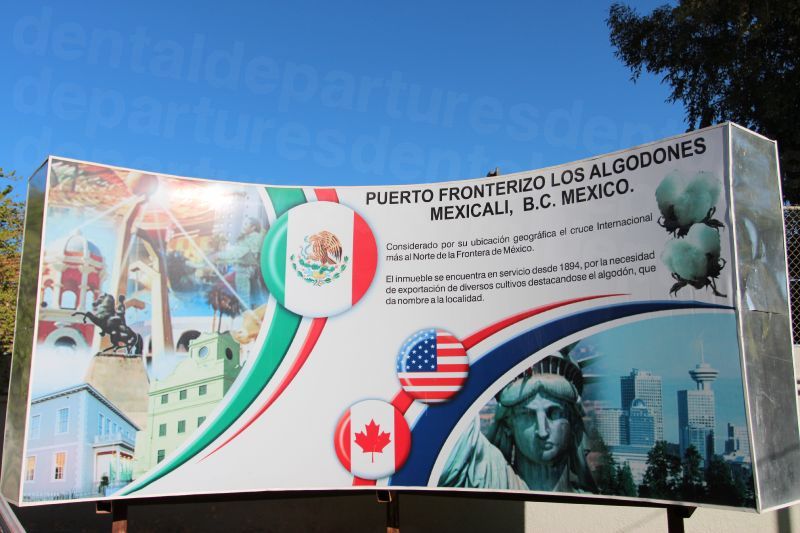 Root Canal Price (Mexico Clinics vs. Western Clinics)
| | | |
| --- | --- | --- |
| American/Canadian Average | Mexican Average | Percentage Savings |
| $1,275 USD ($1,660 AUD, $1,706 NZD, $1,636 CAD, €1,133 EUR, £954 GBP) | $279 USD ($366 AUD, $401 NZD, $355 CAD, €234 EUR, £209 GBP) | 79% |
On top of the heavy discount we always offer, Dental Departures also features seasonal and special promotions on our site. For example, a 10% off for Elks Lodge members , a US Veterans 10% Discount , and a Canadian Military 10% Discount are all currently available for qualifying clients. Many, many more special discounts are available on the clinic profiles linked below.
In our Baja partner clinics, we provide Free Transportation to and from the Yuma Airport and FREE Hotel stay at the Hacienda Los Algodones , in addition to multiple other services to make your trip to Mexico for root canal as convenient as possible.
The Clinics:
Our three partner clinics in Los Algodones -- Sani Dental Group , Supreme Dental Clinic , and Simply Dental – are selected because of their outstanding quality of work. Each of these clinics adheres to strict international standards for hygiene and employs the most advanced technology and techniques to make your root canal as pain-free and comfortable as possible. All of the staff at these clinics speaks English, from receptionist to dentist, so you can be sure there is no communication gap when you are preparing for your treatment.
Each of these partner clinics has undergone an extensive review by our Dental Departures staff. We have thoroughly checked these clinics' legal backgrounds, their cleanliness, their technological capacities, the accreditations and licensing of their dentists, and every other relevant aspect to make sure that we have chosen the best possible dental clinics in Mexico for your root canal.
With our signature No Worries Warranty - Sani Dental , No Worries Warranty - Supreme Dental Clinic , and No Worries Warranty - Simply Dental guarantees, you can rest easy knowing your root canal work is 100%-certified to be great. If you need additional attention, we'll cover it.
The best root canal treatment in Mexico is available at these clinics through Dental Departures. Visit each clinic profile linked above for more resources, including booking!