Many of our clients ask about affordable teeth cleaning. Indonesia is just a skip across the water from Australia and New Zealand. It's also easy to access for every Westerner. Because of the convenient nature of modern international travel and Indonesia's exceptionally low cost of dental work, many Westerners visit the Southeast Asian nation for high-quality, affordable dental work including teeth cleaning. In our Teeth Cleaning Review (Indonesia Edition), we'll help you make the same decision.
Take a look at our chart below comparing side-by-side the cost of a deep cleaning at one of our best partner clinics, ARC Dental Clinic, and what you would expect to pay at an average dental clinic in Australia: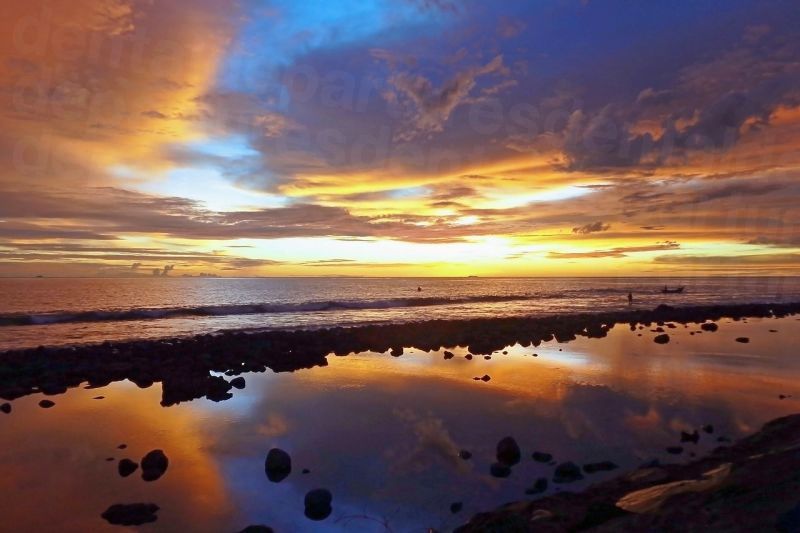 Deep Cleaning, Scaling & Root Planing (Per Quadrant) Price:
| | | |
| --- | --- | --- |
| Western Average | | Percentage Savings |
| $200 USD ($265 AUD, $284 NZD, $270 CAD, €186 EUR, £156 GBP) | $90 USD ($119 AUD, $128 NZD, $121 CAD, €84 EUR, £70 GBP) | 55% |
There are multiple special promotions on our clinic profiles, like the one linked above. For example, you'll find our Australia Veterans 5% discount and New Zealand Veterans 5% discount , among many more.
On behalf of our clients, Dental Departures arranges exclusive deals with hotels and resorts in the areas near our clinics. Save BIG in Bali with Dental Departures' Exclusive Packages when you take advantage of them!
All of our additional discounts, on top of the already heavily discounted normal prices available to clients, can add up to huge savings. We're proud to offer as many options as we can to our clients to help you maximize the power of your wallet.
The Clinics:
ARC Dental Clinic in Bali is world-class facility on the world-famous island. The staff, fully English speaking, utilizes the most advanced technology and procedures to perform the same caliber of work that Western clients would expect from their hometown clinics. To emphasize the rock-solid reliability of ARC Dental Clinic's work, we offer our clients our signature No Worries Warranty - ARC Dental Clinic . This is our promise that you will walk away from the clinic fully satisfied with your work.
The Bali 911 franchise has two equally impressive branches, Bali 911 Dental Clinic - Kuta Branch and Bali 911 Dental Clinic - Denpasar . The clinics are headed by Chief Dental Surgeon Dr. Indra Guizot. The internationally-acclaimed dentist has over three decades of experiencing performing stunning dental work for his Western clients. His clinic is built on his pristine reputation, and comes highly recommended from the hundreds of past Dental Departures clients who have visited the clinic. We confidently offer our No Worries Warranty - Bali 911 Dental Clinic - Denpasar and No Worries Warranty - Bali 911 Dental Clinic - Kuta branch - Platinum to guarantee your dental work at Bali 911.
Take a few minutes to visit the clinic profiles linked above. You'll find resources like virtual tours of the facilities, in-depth profiles of the dentists, real-life reviews from past patients. You can also chat with our always-available online staff. They are ready to answer any questions you might have and help you make the crucial decision to travel abroad for affordable teeth cleaning. Indonesia awaits!