Many Americans cross the border and head to Los Algodones to shape up their smiles. The proximity of Los Algodones to US brings an influx of holidaymakers and snowbirds from US and Canada looking for low-priced dental treatments. Dental Departures helps patients like you to find a good dentist in Algodones with quality-checked listings you can rely on.
Algodones dentist reviews from international patients show they are pleased with the quality of care provided by the clinics. Dental Departures' Algodones dentists were verified by Dental Departures along with their qualifications, credentials, and affiliations. Take a look at the profile of two outstanding clinics in this city:
Sani Dental Group is the largest dental clinic network in Baja California and one of the largest in Mexico. It was established in 1985 by Dr. Enrique Jimenez. It expanded from a 2-chair dental office to a 30+-dentist group with various offices in Los Algodones.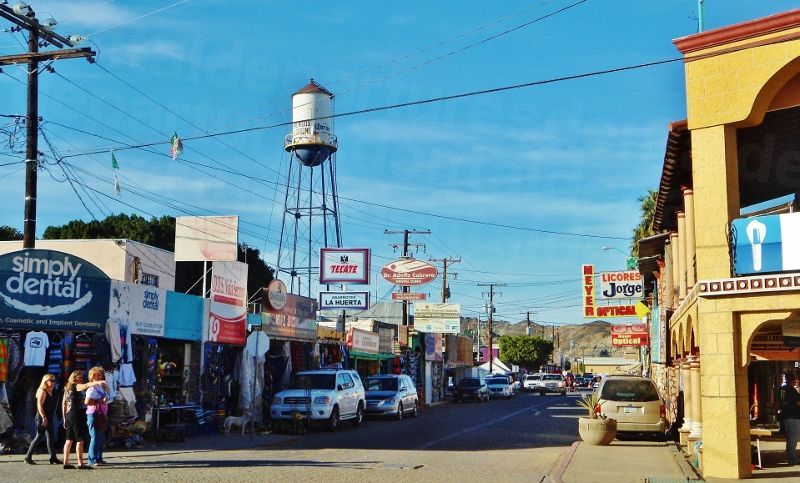 The dental team is comprised of more than 30 dentists with different specialists and experience ranging from 5 to 30 years. They are graduates from the best universities in Mexico and overseas, including Harvard School of Dental Medicine, Boston, Massachusetts, International Center of Laser Education, Indianapolis and Mega'Gen Implants Factory, Seoul, Korea. Sani Dental Group specializes in the following areas:
Laser Dentistry

Oral Surgery

Dental Implants

Cosmetic Dentistry

Orthodontics

Endodontics (Root Canal Treatment)

Periodontics (Gum Treatment)
One of the best things about this clinic is that patients are seen by a specialist for each treatment that they require. As a certified member of the American Dental Association (ADA), they comply with global standards. In addition, they offer patients with the following:
On-site laboratory that produces fast and impressive dental restorations like veneers

H-tech equipment such as CT-scan and Panoramic x-rays

Two-years full warranty of dental work

Sterilization room system

Low-priced dental service

Free shuttle from the border, hotel, and clinic
Castle Dental is conveniently located in Los Algodones, just near the border crossing. Its primary goal is to provide the best dental care in a clean and comfortable environment. The clinic offers specialized dental service at a reasonable price. The head dentist gained valuable training and experience in the field of General Dentistry, Oral Surgery, Cosmetic Dentistry, and Dental Implants, and he continues to keep updated with new techniques in dentistry to give the best patient care.
Castle Dental offers the following services:
General Dentistry (Oral exams, teeth cleaning, fillings, dental bonding)

Oral Surgery (Wisdom Tooth Removal, Tooth Extraction)

Laser Teeth Whitening

Crowns, Dentures, Bridges

Dental Implants

Orthodontics (Braces)
Reviews from patients show that the dentists performs superb services at far lower prices than the US and Canada:
Estimated price of Titanium Dental Implant in Los Algodones : USD $ 1,770 (CAD $2,386; UK £1,382)
Estimated price of Titanium Dental Implant (including abutment and standard crown) in the US: USD $3,900 (CAD $5,256; £ 3,045)
Checkout the Algodones dentist reviews from Dental Departures. Book your appointment with us and take advantage of exclusive discounts.