Where can you find affordable all on 4? Bangkok, Thailand's capital city is certainly one place that offers this popular dentistry procedure at costs far lower than in your home country.
Advanced implant procedure:
The all on 4 procedure consists of 4 dental implants. These are inserted either into the upper or lower jaw. Whichever jaw is chosen, all the teeth from that arch are attached to these 4 implants.
Two quality offerings:
Which dental clinic to choose for affordable All on 4? Bangkok offers this procedure via a variety of approved dental clinics throughout the capital, but two practices come highly recommended from the respected Dental Departures portfolio.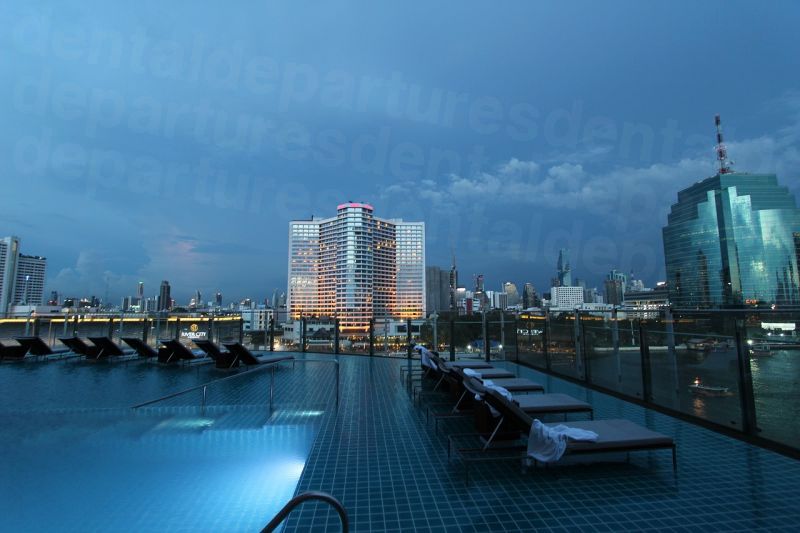 Dr. Sunil Dental Clinic:
Located in a calm setting off Bangkok's main Sukhumvit road the clinic offers a complete range of dental services. Their team of 15+ dentists are all fully qualified in their chosen dentistry discipline.
This means no matter how small or large your dental treatment requirements are there are fully qualified dental specialists available to complete exactly what is required at prices to please.
All work will be carried out in one spacious, relaxed, modern clinic with state-of-the-art dentistry technology in place. This includes steam autoclaving.
Your safety, comfort and satisfaction are their overriding concern and international hygiene standards such as ISO 9001:2008 are applied for hygiene and safety.
There is an in-house laboratory which delivers dentures, crowns, veneers (prosthodontics) to exacting specifications. This ensures what you need is exactly what you get.
Going one step further to ensure your comfort and relaxation the quality dental clinic Dr. Sunil has created also offers additional services at no extra cost. This includes foot massage, a comfortable lounge with a selection of drinks and snacks along with internet access. Dependent upon the complexity of your treatment there are also free limousine pickup and hotel stay packages on offer.
Thantakit International Dental Center:
Is longevity and respect important to you when choosing a dental centre for all on 4? Bangkok has many well respected clinics, but Thantakit is reputed to have been in business the longest and has been serving clients since 1945.
Dental implants were introduced as far back as 1973, so the all on 4 implant procedure is certainly no mystery to the 30+ dentists whose dentistry training took place in countries such as the United States, Australia, United Kingdom and Europe.
These highly skilled professionals have been using Invisalign since 2002 and have the latest dental technology at their disposal. State-of-the-art digital imaging means digital x-rays taken are seen and discussed between the client and chosen dentist within seconds of being taken. Just some of the many other services include laser surgery, teeth whitening systems and high-tech 3D CT dental scans.
Year on year they treat thousands of patients, many of whom are repeat clients and while patient safety, comfort and satisfaction are their priority, the Center also provides those important extras that count. This includes special hotel rates and free transportation for treatment.
Bangkok – The place for dental procedures:
Are you still undecided about where to have all on 4? Bangkok is a 'must consider' location for this and any other dentistry work required during your stay in the capital. If you still have doubts please contact your friendly Dental Departures team who will be pleased to go over each and every benefit the 'Land of Smiles' gives in terms of dental procedures at extremely low costs.