Dental tourism offers you the amazing opportunity to combine dental care and a nice vacation. For the All-on-4® treatment concept by Nobel Biocare, Budapest is the ideal place. From first-rate dentists to historic places, it's one of the most interesting cities in Central Europe. Most people in the UK are driven to dental tourism by unreasonably high dental costs.
Thanks to cities like Budapest you can combine your dental treatment with what can be a memorable vacation.
Affordable All-on-4® Treatment Concept and Dental Implants in Budapest
So by now, you're probably thinking how much you can save on the All-on-4® treatment concept and other dental implants in Budapest. Here are some figures that will give you a good idea and the right motivation for dental tourism:
Cost of the All-on-4® treatment concept in UK: £19,382
Cost of the All-on-4® treatment concept in Budapest: £1,944


Cost of Dental Implant (including abutment) in UK: £3,006
Cost of Dental Implant (including abutment) in Budapest: £575
Even with the cost of travel, you will be saving thousands of dollars. You are able to enjoy such low prices because it costs much less in Hungary to run a dental practice than in the UK.
The Best Dental Clinics in Budapest
There is a myth that it's not possible to find quality clinics in another country, or that you will have to rely on the information from the clinics themselves. Thankfully, that is not the case. You can use the Dental Departures portal to learn about the best clinics. Here you can read reviews, look at photos and compare prices. This authentic dental tourism portal is the perfect tool for you to plan your dental vacation. Here's a list of the top dental clinics in Budapest:
These four clinics should be on your list if you're considering the
All-on-4® treatment concept
or a few dental implants.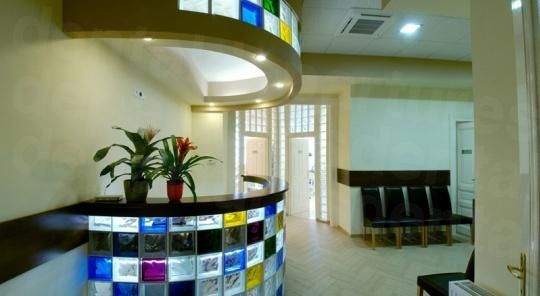 Relax and Recover in Peace
Budapest is one of the most amazing tourist destinations in Europe. It's the perfect city to combine your dental treatment and a nice vacation. With the thousands of pounds you'll be saving on your procedure, enjoying a vacation becomes super simple. You can easily take along a friend, partner or your family to Budapest. If you don't want to head back to your routine life right after the procedure, you don't have to. Regarded as one of the most picturesque cities in the world, Budapest is an ideal vacation spot.
Feel free to research the clinics listed above and get the best All-on-4® treatment concept Budapest has to offer. Dental Departures offers you fast, quick, accurate quotes from the top clinics so you get the best deal. Budapest has world-class dentists, and with a few clicks, you can find the one most suitable for you.