Over the years, we have all been looking for better alternatives to replace our missing and crooked teeth. Some alternatives may look less natural and might look awkward on you. Fortunately, there are now dental solutions, like an All-on-Four, which can provide you with natural-looking teeth. However, the treatment is expensive, so for an alternative you might want to look at All-on-Four in the Philippines and consider a dental holiday.
What is an All-on-Four?
If you want to replace a whole row or arch of teeth then an All-on-Four might be the dental solution for you. An All-on-Four is a great way to replace multiple teeth at the same time. There would be four dental implants that will support the teeth in either the upper or lower arch. The back implants are longer than normal and is inserted at a 45 degree angle and not at 90 degrees as with traditional implants. Another huge advantage over traditional implants is that patients suffering from some bone loss can get the treatment without having to undergo bone grafting. Over time the metal screw will integrate with the jawbone that can provide an even more stable support.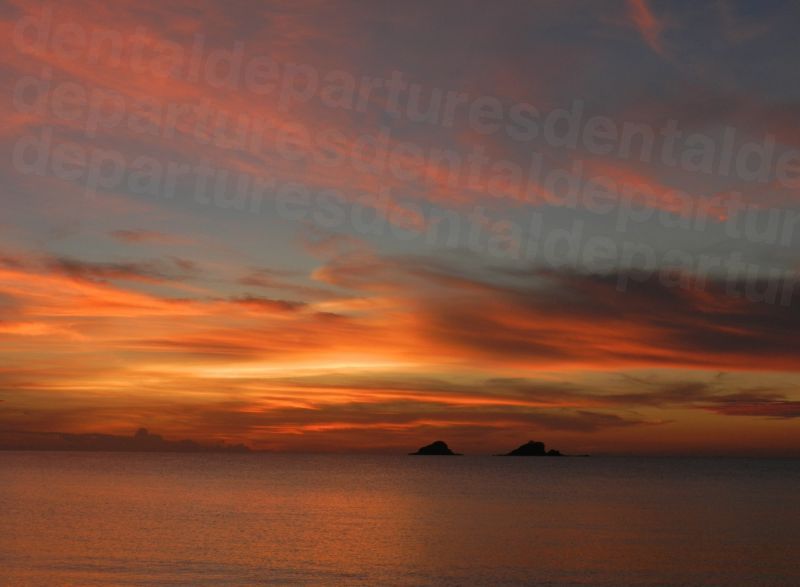 Is a trip to the Philippines worth the trouble?
This tropical country has slowly become a prime destination for every kind of tourist because of the paradise-like destinations that you can find in any part of the country that made it possible for the country to earn its well-known slogan " It's more fun in the Philippines". The Philippines is also home to dentists that have graduated from prestigious schools and had even undergone training overseas.
All-on-four cost
The table below shows the average All-on-Four cost. Philippines really have the most inexpensive prices when it comes to dental care services.
PROCEDURE

US$

NZD$

AUD$

COMPARISON

ALL-ON-4

$ 25,000.00

$ 35,500.00

$ 32,000.00

INTERNATIONAL

$ 8,013.00

$ 10,934.00

$ 10,091.00

PHILIPPINES

32.00%

30.80%

31.50%

% PATIENTS PAY
Must visit clinics in the Philippines
Tooth Go Dental Clinic offers a variety of dental care services that are available to both local and international patients. The clinic is equipped with the latest technology in dentistry that is used worldwide. Currently, this exclusive Dental Departures promotion is available for patients who want to book for at treatment at the clinic:
Asian Sun Dental Clinic Manila has been providing dental solutions to their patients since 1994. Their state-of-the-art facility is equipped with an on-site laboratory, which makes it possible for them to provide prosthodontics quicker while maintaining their own quality-standard. They will make sure that your replacement teeth will look natural and long-lasting, as well.
Asian Sun Dental Clinic Manila 2 is the second Asian Sun Dental Clinic Manila branch that is located in Quezon City. Like the first branch, this clinic also maintains the same quality of standards when it comes to performing dental treatments to international and local patients.
If you want affordable, natural-looking replacement teeth then visit any of these clinics, or check out our other listings for All-on-Four in the Philippines.