The cost of dental treatment in the US drives many Americans to look for affordable treatments outside the country. Just across the border of Brownsville, Texas, you'll find Matamoros. There are bunch of clinics here offering affordable dental treatment like All on Four. Know more about All on Four at a Matamoros dentist.
All on Four
All on Four is a treatment that involves the placement of four implants into the jawbone attached to a bridge or dentures. The implants serve as artificial tooth roots that are usually made of titanium. They are attached to the replacement teeth that are natural looking. This procedure is a good option for patients who lost their teeth because of gum problem, trauma, or other reason. Consult a dentist If you want to know if this is best for you. During your consultation, the dentist will conduct a thorough examination of your teeth, gums, and jaws. After the assessment, he'll prepare a treatment plan and place the All on Four into the jawbone with temporary teeth. After the healing period of approximately six months, they will be replaced with permanent teeth. Take care of your teeth by maintaining proper oral hygiene.
All on Four Dental Clinics: Prices (Matamoros compared to other countries)
The price of All on Four in Matamoros is affordable compared to the US, Canada and UK. Take note that the price depends on factors like the type of material you choose and the specialization of the dentist. To give you an idea, here is a price comparison of All on Four.
All on Four Price List
Price in Matamoros

Price

in the US

Price in Canada

Price

in the UK

USD $5,000

USD $26,000

CAD $33,431

£19,382
Dental Clinics in Matamoros
Dental Departures has a list of verified clinics in Matamoros. The clinics include Especialidades Dentales Matamoros, Jessica Del Carmen Rodriguez Arrona, Professional Dental Care, UNIMEDIC, and Ania Rodriguez Arrona.
Especialidades Dentales Matamoros has a group of specialists in Periodontics, Implantology, Orthodontics, and Pediatric Dentistry that provides effective treatment. It offers free shuttle to/from the clinic and hotel.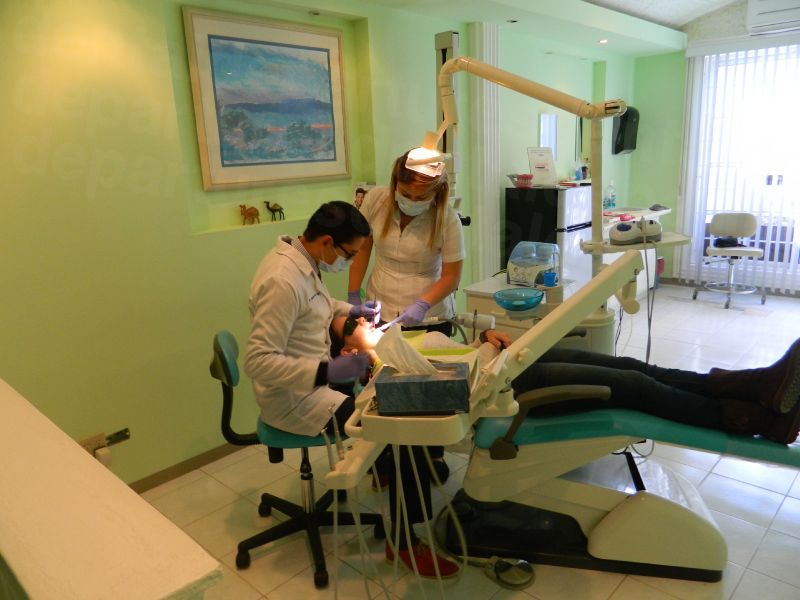 The clinic of Jessica Del Carmen Rodriguez Arrona and Ania Rodriguez Arrona offers dental implants, bone surgery, Gingivectomy, and other specialized treatments. The specialist in Periodontics is a member of the American Academy of Periodontology (AAP).
Professional Dental Care offers General Dentistry and specialized treatment like Cosmetic Dentistry. It has the latest equipment such as 3D CT scan and panoramic x-ray that helps dentists in giving accurate diagnosis. It has team of specialists in Periodontics (gums), Implantology, Orthodontics, Pediatric Dentistry and Orthodontics.
UNIMEDIC offers a personalized treatment in a modern and comfortable environment. It offers General Dentistry, Root Canal Treatment, and Cosmetic Dentistry including Dental Implants All on Four Dental Clinics: Prices (Matamoros compared to other countries)
Dental clinics in Matamoros offer superb dental service at a reasonable price. If you want to find a clinic in Matamoros that offers All on Four, contact Dental Departures to book an appointment.