The great thing about the All-on-4® treatment concept is that it makes your teeth more stable and at the same time, they look natural.
That said, you would have to break the bank in order to afford this treatment in Australia and New Zealand. The average cost of the procedure Down Under is a staggering AUD $33,910 (NZD $34,841).
Therefore, it is better that you look for dental implants overseas. In fact, All-on-4® treatment concept photos in Bangkok can help you find a world-class clinic.
Save Money on Implants in Bangkok
The main reason why you travel to Bangkok for implants is that the cost of the procedure there is significantly lower.
On average, the treatment costs only AUD $13,476 (NZD $15,073), compared to prices in Australia of closer to AUD $30,000 (AUD $27,000 and NZD $29,000) you can easily cover the airfare and cost of accommodation. Even after all these additional expenses, you will end up saving money.
How to Choose a Clinic
But, how do you decide on the right clinic to get the treatment at? This is where photos in Bangkok come in. At Dental Departures, you can easily find reviews. Bangkok has a lot of amazing dental clinics and this dental tourism portal is the best place to discover them.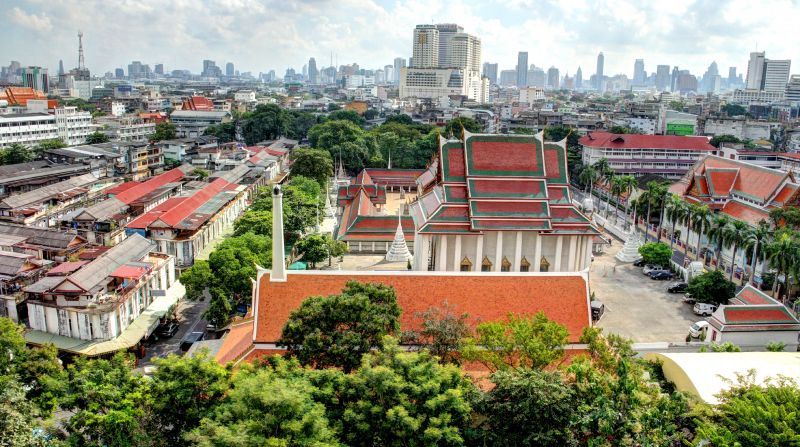 The great thing is that even the leading dental clinics offer affordable implant treatment. The reason for this is that the level of competition among dental clinics is high. No clinic can afford to increase prices, because that would compel patients to head to a different clinic.
Plus, the cost of operating a clinic in Bangkok is low as well. Here is an overview of the price for this treatment in Bangkok
As you can see you can save around 66% on the cost by travelling to Bangkok. Hence, there is no reason for you not to consider this option.
Dental Departures makes the process easier for you by offering treatment photos in Bangkok. You can find before and after images for the patients who underwent the treatment and get an idea of the impact it has on their appearance and their teeth.
Hence, you don't have to go in blind. You can make an informed decision by doing a little research.