Browse the profiles of the dental clinics in Bogota and you'll find positive feedback from patients who restored their smiles with the All-on-4® Treatment concept by Nobel Biocare. Take a look at our verified patient reviews in Bogota to see what a great destination this city is for good-quality dental care.
Colombia offers an alternative for people looking at a great holiday destination as well as transforming their smiles and dental health. Bogota is the vibrant country capital, providing everything any modern city visitor would expect.
The All-on-4® Treatment concept involves the insertion of four implants into the jawbone upon which the replacement teeth are attached. The implants are made of hygienic materials while the replacement teeth (dental bridge) look natural. This treatment may eliminate the need for bone surgery, which shortens treatment times. This procedure replaces missing teeth caused by gum disease, injury, or other conditions.
If you want to know if this is a good option for you, sit down for a consultation with a dentist, who will perform a complete examination and evaluation of your dental health, as well as your medical condition.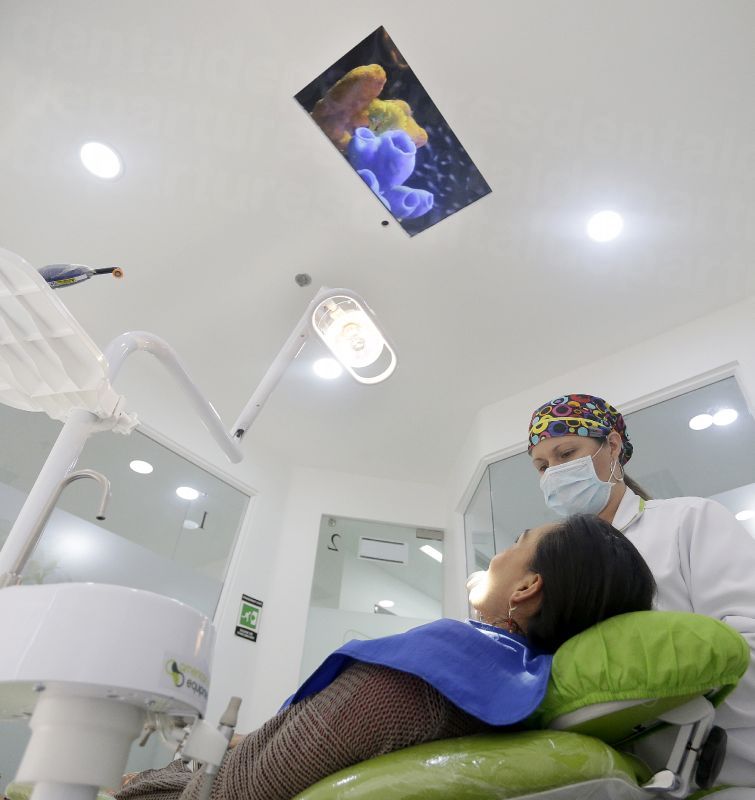 The All-on-4® Treatment concept in Bogota
The dental clinics in Bogota provide General Dentistry and specialized treatments such as Dental Implants (including the All-on-4® Treatment concept), Oral Surgery, Gum Care, Root Canal Therapy, and Restorative Dentistry (crowns, bridges, dentures). Additionally, the clinics provide Sedation Dentistry to help patients overcome dental phobia.
We screened the clinics to ensure patients' satisfaction. Quality-checks include on-site visits, validation of professional memberships, and verification of dentists' qualifications. The verified clinics included in our list are the following:
Centro Odontologico Pinares
These clinics offer outstanding dental services at reasonable prices. The facilities are clean and comfortable with modern equipment. Well-experienced dentists improve patients' oral health using advanced treatments and create an individualized treatment plan for each patient. Here are some of the feedback of patients who visited the clinics in Bogota:
Andres of San Antonio Texas, USA April 20, 2017
"Very professional. Clearly explains every detail of the procedure."
Alexis of the USA, June 10, 2016
"Expectations fully met with the excellent dental team in Natural Design."
Cost of the All-on-4® Treatment concept in Bogota
Dental treatments in Bogota cost lower compared to the US and Canada. Below is the estimated priced of All on Four in Bogota.
| | | | |
| --- | --- | --- | --- |
| | USA | Canada | UK |
| Price in Bogota | USD $8,000 | CAD $10,798 | GBP 6,247 |
| Other countries | USD $24,000 | CAD $32,394 | GBP 18,740 |
Find a clinic in Bogota that specializes in full mouth restoration. To book an appointment, contact our Customer Service by phone, email, or online chat.