People can easily search online about a dental treatment available outside their home country. In just a click away, you'll find information on the webpage about a treatment called the All-on-4® treatment concept in Denpasar.
Dental Departures will give you the details about the treatment, costs and clinics in Denpasar.
How Can This Treatment help?
The All-on-4® treatment concept is an advanced technique that involves the insertion of four implants into the jawbone with replacement teeth on top.
The treatment replaces all of the upper or lower teeth with just four implants placed at an angle. This technique eliminates the need for bone transplant. The dental implants that serve as a substitute root are made of biocompatible materials. They fuse with the bone during the healing period. The implants are attached to the replacement teeth that are natural-looking.
This is an alternative for people looking for stable teeth. Consult a dentist in Denpasar to know if the All-on-4® treatment concept is best for you.
Your dentists in Denpasar will take a complete examination of your teeth, gums, and jaw as well review your dental and medical status. The dental professionals will also discuss the process, cost, and other details about the treatment. Upon confirmation, the four dental implants will be inserted into the jawbone with temporary teeth on top.
After the healing period of around four to six months, the dentist will replace the temporaries with permanent teeth. Maintain your newly restored teeth by practicing proper oral hygiene and getting regular exams.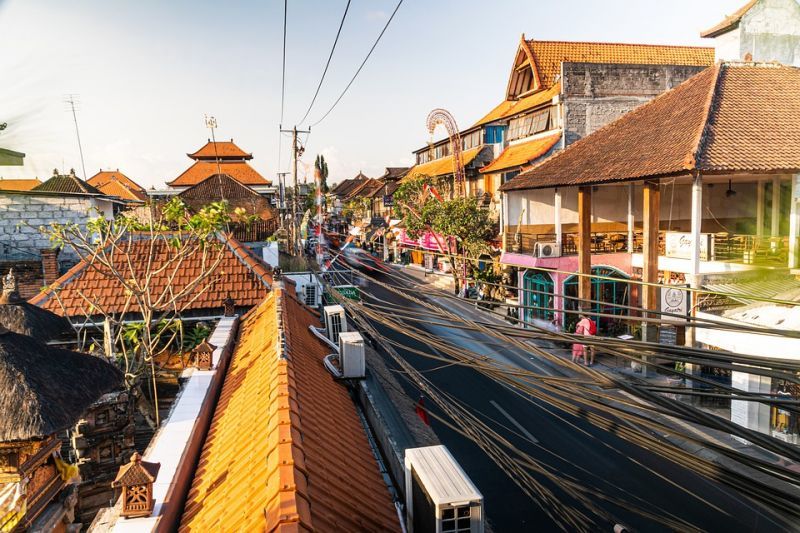 Dental Clinics in Denpasar
The clinics in Denpasar listed by Dental Departures are verified. We have performed background checks such as on-site visits, verification of dentists' qualifications, validation of professional memberships. We also provide reviews from international patients. The quality-checked clinics in Denpasar include the following:
They also cover specialized treatments such as Oral Surgery, Cosmetic Dentistry, Periodontics (Gum Treatment), Orthodontics, and Root Canal Treatment. Well-experienced specialists in Dental Implants, Oral Surgery, and Smile Makeover provide exceptional care. The dentists handling the treatment are trained in Indonesia and the USA. They are certified by organizations like the International Congress of Oral Implantologists (ICOI).
Prices in Denpasar
The price of this full-arch restoration treatment is lower compared to Australia, New Zealand, and other countries, as shown in the table below:
AUD

NZD

USD

CAD

GBP

Price in

Nusa Dua

AUD $9,156

NZD $9,823

USD $6,907

CAD $9,323

GBP 5,393

Other countries

AUD $27,218

NZD $29,201

USD $20,533

CAD $27,715

GBP 16,033
Find a clinic and book an appointment with a dental clinic in Denpasar with the help of our Customer Care Team.