If you want to learn more about the quality of dental work in Asia, check out our verified patient reviews for Nobel Biocare's All-on-4® treatment concept in Malaysia. In addition to hundreds of reviews by former patients, Dental Departures lists clinic profiles, photos, dentists' backgrounds, and treatment prices to help international patients match their needs to the best options for dental care. You'll also find clinics that have received our Global Patients' Choice Award, in recognition of their excellent customer service. The annual accolade is given to clinics that achieved exceptional reviews from international patients. Malaysian dental clinics that provide high-quality services include the following:
The All-on-4® treatment concept, offered only by Nobel Biocare, is an implant treatment that restores all your teeth in either the upper or lower jaw with just four implants. It may be more suitable for patients with bone loss than traditional implants because the two rear implants are longer than traditional posts, and are placed at an angle, which gives them more stability. The dental bridge containing a whole arch of teeth is then placed on top of these four implants.
In addition to full-arch implants, clinics in Malaysia offer specialized treatments such as periodontics (gum treatment), oral surgery, cosmetic dentistry, orthodontics, treatment for Obstructive Sleep Apnea (OSA), root canal therapy, as well as children's dentistry and general dentistry. Treatments include crowns, bridges, dentures, fillings, veneers, inlays, onlays, and laser teeth whitening. These clinics can also perform sedation dentistry to keep patients calm and relaxed during treatment.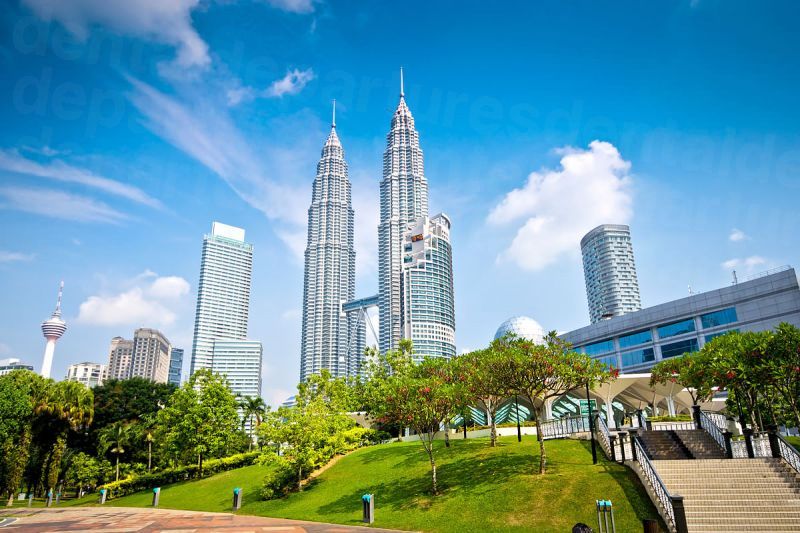 The clinics provide patients with a clean, comfortable, modern environment. They comply with strict sterilization processes. High-grade, certified sterilization equipment is always used to disinfect dental instruments.
Some clinics like Tiew & Partners Dental Clinic have built their own laboratory, plus their own dental supply company. Clinics in Malaysia are equipped with the latest technology in dentistry such as Cone Beam Computed Tomography (CBCT) that produces 3D images of your teeth, soft tissues, and bone necessary in treatment planning. With the use of three-dimensional images, the dentists are able to place the implants with the greatest precision.
The dentists handling the procedures are internationally trained and well-experienced. They are composed of specialists in implantology, oral surgery, orthodontics, and restorative dentistry. Many of these specialists are certified by the Royal College of Surgeons (UK) and the International Congress of Oral Implantologists (ICOI).
Check the clinic profiles to learn more about full-arch implants and other dental treatments in Malaysia. Our Customer Service can help you find the authorized clinic that specializes in the All-on-4® treatment concept. Feel free to call, email, or chat with us to book an appointment.