Did you know that the quality of dental work in Manila is on par with the treatments in your home country? Patients who visited the clinics in Manila are pleased with the quality of treatments. Want to know the feedback of patients who restored their teeth with treatments like dental implants and All on Four? Read on to know the details about treatment and the All on Four reviews in Manila.
All on Four in Manila
All on Four is an innovative treatment that replaces all of the upper or lower teeth with just four implants. The four implants are then attached to the replacement teeth that are natural looking. This procedure may eliminate the need for bone surgery.
Find out if this treatment is best for you by consulting a dentist in Manila. A comprehensive examination as well as an assessment of your dental and medical status will be taken. The dentist will explain the treatment process, cost, and other important details.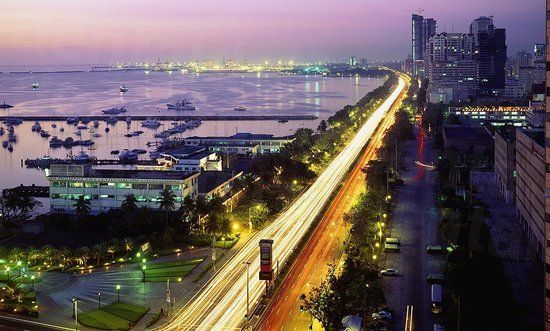 All on Four Reviews in Manila
Manila has a tropical climate and scenic attractions. The Filipino people are friendly and caring, which delights many visitors. Manila, the capital city of the Philippines is a gateway to the different regions composed of UNESCO World Heritage Site, volcanoes, cascading waterfalls, impressive beaches, and other fantastic attractions. A vacation in Manila is a perfect opportunity to get a dental work like All on Four.
Restorative treatments like All on Four are offered by top clinics in Manila . The clinics are verified by Dental Departures. Background checks such as on-site visits, verification of dentists' qualifications, validation of professional memberships, and reviews of international patients are carried out. The list of verified clinics includes the following:
These clinics offer preventive care and specialized treatments such as Dental Implants (All on Four), Oral Surgery, Periodontics (Gums), including Orthodontics. The dentists handling the treatments studied in top universities in Manila and USA. They include members of the American Dental Association and the International Congress of Oral Implantologists. The facilities are equipped with state-of-the-art technology and comply with proper sterilization standards. Take a look at some reviews of patients who received treatment from the clinics in Manila:
Nina Ricci Alagao, Beauty Queen/Actress, April 1, 2016
"The whole family trusts Beduya for its topnotch quality of service, up-to-date equipment, and procedures. Apart from this, we can say that every visit is a pleasant experience."
Bobby of Grand Island Nebraska, USA, December 5, 2016
"I chose Dr. Richard to provide my dental service when I visited the Philippines for extensive treatment. He gave me realistic options and provided me the right treatment."
See the profiles of the clinics, details of the treatment as well as the All on Four Reviews in Manila. Dental clinics in this amazing metropolis are geared-up for dental tourists, so for an appointment, get in touch with Dental Departures and transform your smile forever.