Americans and Canadians usually rely on online feedback about the dental treatments in Mexico. Checkout Dental Departures' clinic page to know about the treatments (All On Four), reviews in Mexico clinics, and prices. Here's an overview of some of the most popular dental clinics in Mexico.
The clinic added Sani Dental Group - Platinum as part of its business. It is certified by the American Dental Association (ADA). The facility is equipped with sophisticated equipment such as CT Scan, Computer-aided design computer-aided manufacturing system (CAD/CAM), and digital panoramic x-rays. The good thing about the CAD/CAM technology is that it produce fast and accurate treatment, which benefits patients who need a quick dental solution.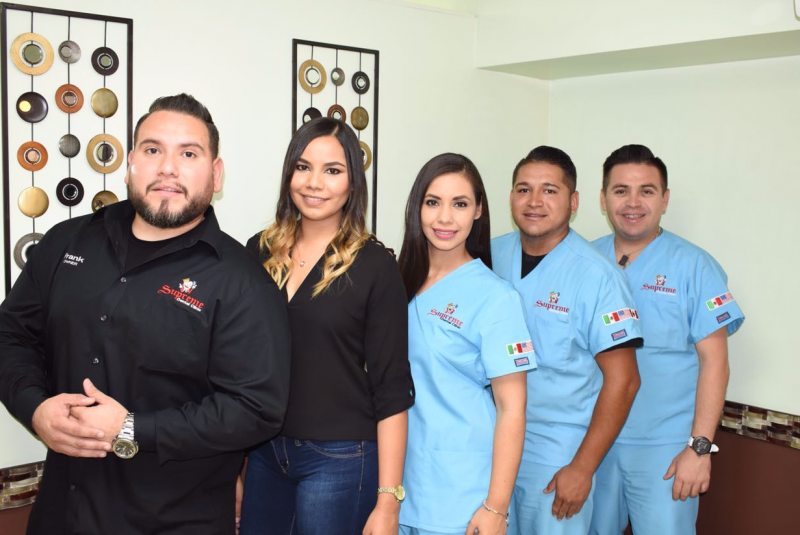 The clinics also offer dental tourism assisting international patients with treatment and travel needs. They provide free shuttle service to/from the hotel/border/airport, discounts on hotels, and tour package. Patients like this kind of arrangement because they get to restore their teeth without spending a lot of money.
All on Four and other dental treatments in Mexico are lower-priced compared to your home country. Aside from the slash on your dental expenses, you'll accomplish a dental work while on a holiday.
Browse more All On Four reviews In Mexico and know more about the treatments. Find a clinic that specializes in All in Four. Our Customer Service will help you book an appointment with the clinic in Mexico. Get in touch with us through phone, email, or online chat.