The All-on-4® Treatment Concept in Brief
This innovative procedure, available only through Nobel Biocare authoized clinics, replaces the entire upper or lower teeth with just four implants. Four implants are placed into the jawbone at an angle with replacement teeth on top. Implants are made of hygienic material that fuses with the bone, while the replacement teeth are natural-looking and almost as good as your own. The treatment is an option for people who lost their teeth due to gum problem, tooth decay, or injury. The All-on-4® treatment concept eliminates the need for additional procedure like bone surgery, which saves time and money.
A consultation with the dentist in Penang will determine your suitability for the treatment. The dentist will perform a comprehensive oral examination as well as review your dental and medical condition. Upon confirmation, the dentist will carefully insert implants into the jawbone and attach the temporary teeth. After the osseointegration process where the implants fuse with the bone (about 3 to 6 months), the dentist will remove the temporary teeth with permanent ones. The dentist will give you further instructions on how to maintain your new set of teeth. Remember to maintain proper oral hygiene and get regular checkups.
Price of the All-on-4® Treatment Concept in Penang
Dental services in Penang are inexpensive compared to Australia, New Zealand, and UK: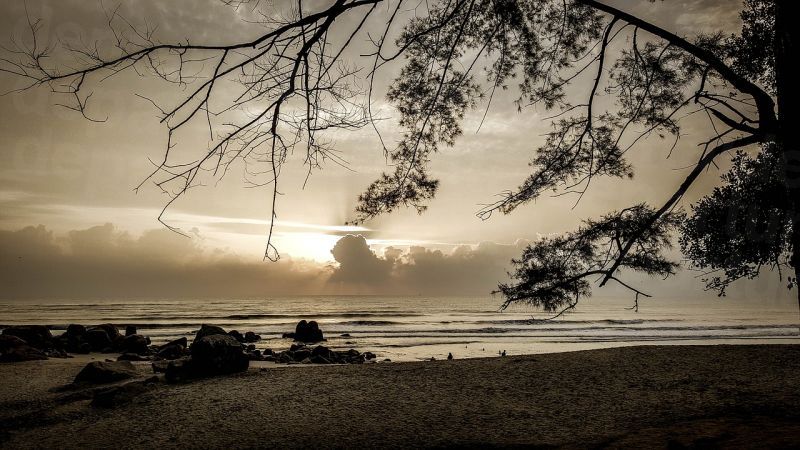 Price of the All-on-4® treatment concept in Penang:
| | | | |
| --- | --- | --- | --- |
| Price in Penang | Price in Australia | Price in New Zealand | Price in the UK |
| USD $7,258 | AUD 33,910 | NZD34,841 | GBP19,382 |
Dental Clinics in Penang
If you are seeking excellent oral care in Penang, check out Dental Departures quality-checked clinics. Background checks such as verification of dentists' qualification, validation of their professional memberships, and on-site visits are carried out. The list of verified clinics in Penang include the following
These clinics offer dental tourism where they assist patients with treatment and travel. They offer General Dentistry and specialized treatments such as Oral Surgery, Full-arch Implants, Gum Treatment, Restorative Dentistry, Cosmetic Dentistry, Endodontics (root canals), and Orthodontics. The facilities use cutting-edge technology such as 3D Cone Beam Computed-Tomograpy (CBCT) is used in the treatment planning. Clinics in Penang are handled by specialists in dental implants, oral surgery, and cosmetic dentistry. They are certified by American Association of Implant Dentistry, Malaysian Dental Association, and other organizations.
Check out our reviews from patients who have visited Penang, then find a good clinic. Contact our Customer Service by phone, email or use our online chat to book an appointment.