Americans in the know have been visiting Mexico for many years as a superb alternative to the high priced dental treatments in the USA. It really has changed the lives of people who simply couldn't afford the extortionate prices back home. If you are searching online to find quality dental clinics with All on Four Reviews in Puerto Vallarta you can trust, here are 5 you seriously need to consider.
Odontoklinik
Known as one of the highest ranked dental clinics for All on Four reviews in Puerto Vallarta, the Odontoklinik is a true dental tourism paradise. Specializing in dental implantology, perfect for those needing All on Four treatments, when you want a top-notch experience while saving loads of money in comparison to price back home, this clinic is a classy choice.
PV Smile
Although the PV Smile Clinic has been around for approximately 8-years, the clinic's leading dental surgeon has over 30 years in the industry. Known for their affordable prices, this is a clinic that delivers every time and is known for its quality and value-for-money. If you are an American of Canadian seeking value, this is the clinic for you.
Grupo Odontologico Integral - Puerto Vallarta
When you have to find the cheapest prices for dental treatments in the region, Integral Dental Service -Dra. Lety Armas - Puerto Vallarta, is where you need to visit. This impressive clinic has been open for over 8 years and in their time, have become a popular clinic with Americans and Canadians, and even those from Europe as so many of the staff speak both English and Spanish.
Smile Vallarta
Established for over 15-years, the Smile Vallarta clinic has a great deal of positive All on Four reviews in Puerto Vallarta. This clinic specializes in dental implantology and is also known as a very friendly clinic that is popular with families. When you seek comfort and convenience, this is a great clinic for you.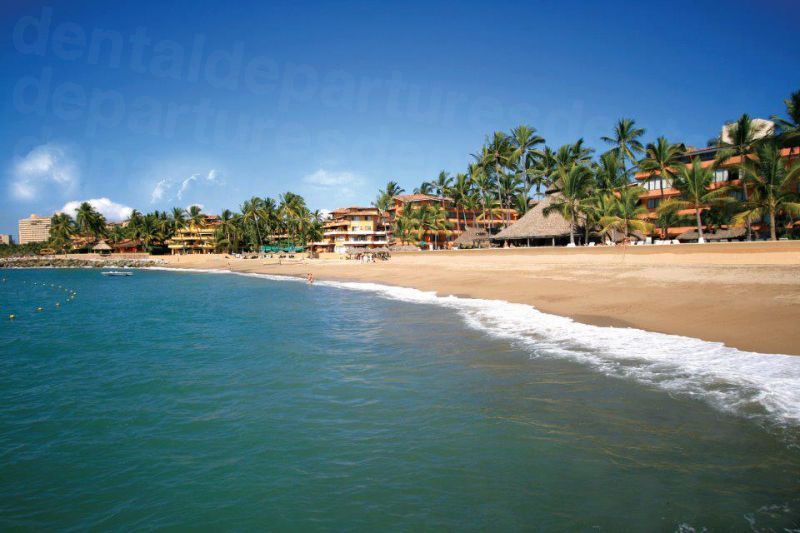 International Dental Center PV
The International Dental Center PV is based in the heart of the city in the ideal location for those who seek a dental tourism holiday experience. Their main specialist, Dr. Alberto Hernandez, has been practicing since 1999 and is one of the most famous dental experts in the region.
All on Four Dental Prices
If you are looking to take advantage of the cheap dental prices in Mexico, no treatment offers bigger savings than All on Four treatments. Puerto Vallarta price differences are mind-boggling. Here is an example of the price for All on Four treatments you can expect to pay in Mexico: US $ 10,000 (CAN $12,696; UK £7,688; Euro €8,722; Aus $12,788; NZ $13,645), compared to the prices in the US $26,000 (CAN $33,431; UK £19,382; Euro €23,130; Aus $33,910; NZ $34,841).
It is important to find dental clinics with All on Four reviews in Puerto Vallarta that you can trust. Trust is a massive factor, and with these recommended clinics you get reliability, affordable prices and quality rolled into an unbeatable package.