If you are used to having all your teeth, going a day with none can be traumatizing. It is true that there is little we can do to prevent accidents or other calamities which can lead to tooth breakage or loss. Nevertheless, the dental field has come to save the day with full-arch implant treatments. You will get a new set of teeth that is permanent and has no noticeable difference from the natural ones. To avoid depleting all your savings in the process, you need to look for clinics which offer great services without charging a lot. Check out our reviews of the All-on-4® treatment concept from our patients who have visited Vietnam – and you'll see it emerges as a great dental tourism destination – perfect for replacing your teeth and smile, as well as offering a fantastic holiday experience.
The best dental clinics offering implantology treatment in Vietnam include:
Excellence in offering dental services is emphasized at this state-of-the-art clinic in Vietnam. You will also get served in a serene and comfortable environment by the most friendly staffs you can ever meet. It is not just about the nature of teeth you get. The care given will also determine the outcome and your satisfaction. Human touch is one of the things which lead to maximum relaxation.
An informal atmosphere is maintained in order to promote relaxation. However, this does not mean that the dental team will not be professional in offering the services.
Serenity International Dental Clinic
This clinic has branches in both Ho Chi Minh City and Hanoi, and has been in existence for the last 30 years. The fact that it is still operating and well-liked by clients from the farthest corners of the world tell you that it always honors the promises made to the clients.
On-the-job training and continuous professional development are taken seriously at Serenity International Dental Clinic. Many of the dental professionals here are trained in Australia, Korea, France, and Bulgaria.
Smiling or even talking in public is a big embarrassment for people who do not have great teeth. Instead of having to miss out on great moments in life, you can go to Elite Dental Vietnam to have your dental needs taken care of. The All-on-4® treatment concept, offered only by Nobel Biocare-authorized clinics, is one of the greatest inventions in the dental field which allows everyone the opportunity to affordably achieve a beautiful smile.
Elite dental Vietnam is in Ho Chi Minh City. It offers all services in specialist and general dentistry. Local and also international clients are welcome to this premier clinic for the best dental care.
Worldwide Beauty and Dental Hospital
This clinic is at the center of HO Chi Minh City and has been offering high-quality dental care to the community for more than two decades. You can drop by anytime you are visiting Vietnam for the most affordable and impressive services.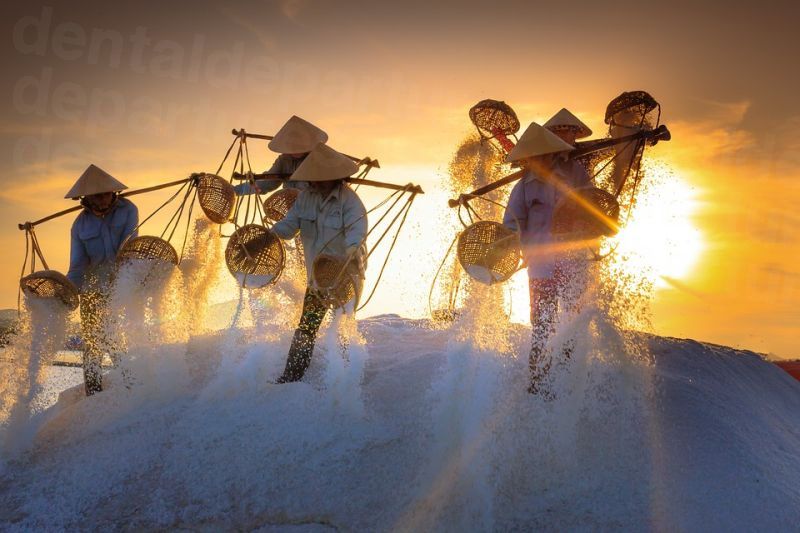 Prices
It only costs USD $ 4000 ( UK £ 3065, NZ $ 5430, AUD $ 5057, CAN $ 5071) to get the All-on-4® treatment concept in Vietnam, as opposed to USD $ 24,000( UK £ 18,391, NZ $ 32,585, CAN $ 30,427, AUD $ 30,342) in the US.
Verified patient reviews show that these clinics have performed well over the years. You have every reason to trust them to offer the best services in dental care. If you'd like further information, or to search for the All-on-4® treatment concept at an authorized Vietnamese dental clinic, get in touch with our Customer Care Team.